Gifts
November 14, 2011
There are some people, in this world, who have gifts. I don't know who gives those gifts, or why people receive them or when they are taken. Some people say everyone has one, some people say when they have give in one area they lack in another. Maybe everyone has a gift. It seems to me, that some people have these amazing gifts, gifts that bring tears to the eyes. There are some dancers, who only have to lift their hand and the world turns to watch, there are some singers who can stop the public in the middle of the day, there are some writers who's words define a language, some composers who write music so beautiful people want it to be the last thing they hear; those gifts, not everyone has those gifts. Those gifts make history, those gifts change lives, those gifts move me to tears.

I don't seem to have a gift. Maybe I do, somewhere deep in my soul, perhaps I have some hidden gift so beautiful it means I have nothing else. Long ago, I forgot how to speak. My lips make no noise when I move them. I cannot leave this room, however hard I try. I simply cannot leave. People say, people say 'try, try, come on, you can' but they don't understand. They don't understand I can't leave.

No one wants to know me. For I have nothing to offer. If everyone has a gift, then where is mine? All I can do is see and listen. That is all I am, eyes and ears. No voice, no words, no movement, no face, just eyes and ears, eyes and ears.

Light escapes into this room; it reminds me that there is a world out there. That sunlight touches my skin and warms it, reminding me how the sun warms the world. That cold, cold world out there. The sun tires everyday, to bring good into the world. The sun tries everyday, to warm people's skin, to grow their crops and make the world beautiful. I like, that the only part of the world I feel is the sunlight is the only pure and beautiful thing in the world. The sun touches everyone and everything, but is still somehow personal. Sunlight is kind but cruel. It warms your skin, makes you feel so happy, but rest to long in its glare and your skin burns.

That sunlight reminds me of the fact, that even the pure, have fragments of evil and cruelty. That's why I love the sunlight, it reminds me of the world. That big, beautiful, cruel world I cannot exist in. I am afraid of the world out there, I am afraid of all the people in it.

I have no gifts. I am nothing. All I have is a fear of the world. I sit in this room, listening to silence, and waiting for death. Death is the only thing I have no fear of. I have no fear, no hope, or idea what death is. If I have a gift, it's that. I do not fear death, I wait for it calmly. Perhaps that's my gift, perhaps that gift is so wonderful, it's why I have this illness that tears my mind to shreds. Perhaps my lack of a fear for death means I fear all else. Whatever death brings, it cannot take from does and me more then life did. My curiosity will kill me, I must know! What is that deep, unknown place for which no traveller returns?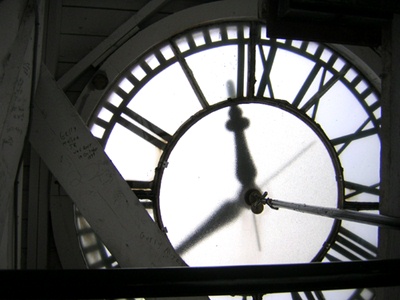 © Tatyana Z., Norwood, MA