The ButterFly and The Moth
December 30, 2011
one day a butterfly asked a moth to be together....the moth said ok and they started a bond....the bond was good and they felt safe and out of harms way....the moth then decided to let all strings go and commit to this one butterfly forever.
but one day the butterfly asked "why do you like me?" sadly the moth had no response and couldn't think of an answer.....the butterfly then flew off for a while to cool off upset that she felt alone and scared and worse fallen....the butterfly never realized how much the moth couldn't say or do but how he did them showed others but not her.....the butterfly then asked "if you can't answer my question why are we together?" sadly the moth said "because without you my lonely nights would come back, my smile would flash into tears, my arms would break without you in them, my happy spot would be dark, without you i couldn't see myself" the butterfly, speechless, still wasn't happy.....finally the butterfly came out with it.."without your direct answer i go crazy, i can't think straight thinking you don't trust, adore, care, or love me, i can't handle losing you, i wouldn't want this any other way, all i wanna know is why your here, why you put up with me, why you adore me, why you hold me, and why i need to be here with you....i can answer all these...can't you?"
the moth sadly couldn't answer any of the questions, he just looked up and said "I'm sorry but in till i can answer these, we should go separate ways".
that day they left each other, not looking back and decided once the moth could speak his heart they shouldn't talk or have contact no matter how bad it got....
four months later the butterfly dies....
the moth was there at the funeral with a note for her:
" i can't explain my love with out the use of your heart to hear mine, with out you i couldn't fly, can't sleep, eat, smile, with you gone i regret telling you...your smile got me up, your heart was helping mine, your eyes told my story, your laugh helped me see another day, your wings were bright and beautiful, your personality spoke for its self, without you here it feels like I'm lost, i have no were to go, i love you i should have never said to go separate ways, butterfly my last words for you to get was i love you and i mean it"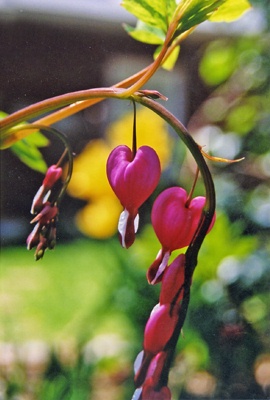 © Sophia E., Wilmington, DE