The Stain
February 14, 2012
The terrible stain of it reached to their elbows, yet they kept working. The stain of other men's blood, and the satin feel of it climbed into their hearts.

They knew they needed to work, but it felt like a certain wrongness was there too with them, a certain wrongness that pervaded the emptiness of the slate greyness of the sky that day, outside the windows. It was the emptiness of a song that has been overplayed; the original feeling of the longing and the love is dimmed and tarnished with time.

When they finished, the three stood in a line and looked over the floor that was now shining under the straight lines of fluorescent lights, their arms and under their fingernails were stained with rusted brown and black and red.

The man in the middle, Nathaniel, looked to his left. Nadine looked back, and her face was pale yellow and sick looking. But there was no expression; her eyes were wiped as clean and blank as the floor.

The man on the far right let out a giggle, quickly stifled by his left hand. The rusted blood smeared across his lips and nose and chin.

There was not a sound in the school building. The lights sometimes flickered and blinked, and the generator occasionally caused a grating, echoing rumble through the hallways, but it was silent. There had not been any voices heard since that night, when the hallways were darkly lit and the man on the far right, who was named Elias, had told them, and held the knife loosely in his fist, and it fell on the floor with a dull clunking that echoed, and then there was silent working again.

Elias could not be arrested again; there would be a death penalty to face. And their mother would cry in her small room on her queen sized bed, she would weep until all of the moisture that was in her wrinkled skin bled out and around her in a halo of water, and she was gone finally.

That could not be allowed to happen.

And so Nadine and Nathaniel had scrubbed and stayed silent, until the blood reached an invisible line that was past their elbows and shoulders, and curled and clutched around their hearts and laughed like their brother with blood on his face.

And when the three siblings walked down the hall to the bathrooms, and washed their arms and under their fingernails and in the creases of their young hands, Elias spoke and shattered the quiet with his boisterously gleeful voice.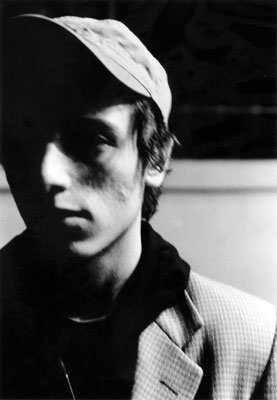 © Ariel L., New York, NY