Glamour Girl
February 29, 2012
She was so glamorous; she floated over the tiles, all shimmer and sequins, her shoes making clack-clack noises as she went. She was there, in a fully present way, and from within her emanated liberty and irresponsibility. Her lips her pillowy and plump; her dress fitted her and turned body shape into an art form.




"may I have this dance?" She turned.




"Go screw yourself, duckling." Her voice was like silver bells. She turned away, back to her drink. The empty glasses surrounding her would have made a beautiful photograph. The scotch in her hand was almost finished.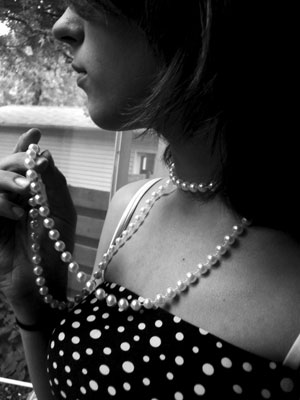 © Elaina V., Canton, OH