Drink.
September 14, 2012
Take a glass out. The usual glass, the only thing in the cupboard.
Set it on the table.
Open the freezer. Feel the chilled bottle stick to warm skin.
Set it on the table.

Pull out the wooden kitchen chair. The one with crayon marks on the legs where some child scribbled on it years ago. Sit down. Take a deep breath. It'll help release the tension in your head. Or, at least, that's what they tell you. It still has yet to work.

Firmly grasp the tall bottle. Open the top, watch the clear liquid flow into crystal. Set the bottle down. Put the glass to your lips.

Drink.

Notice the burning sensation in your throat as the fluid slips down. The taste of numbness. The taste you used to hate. Now it's simply just a taste. Like water. Nothing.

And that's what you feel. Nothing. You try so hard to feel. Anything. Confusion, sadness, happiness, joy, peacefulness, contempt. There is nothing. Everything is so empty.

Including the glass in your hand.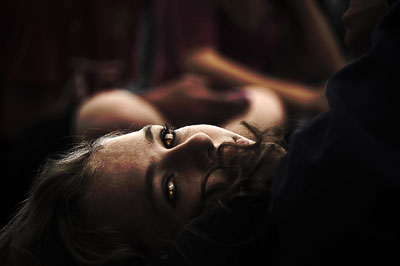 © Calvin C., Salt Lake City, UT