The Mask
December 14, 2012
Tension fills the air. The only sounds are those coming from fingers hitting the keyboard, a pencil scrawling on paper, and the occasional footsteps. The house is uncomfortable for everyone in it. On the outside it is cheery, with the bright yellow flowers leading to the front door. But inside, everything is dark and dead.
No one suspects that anything is wrong with the house; after all it looks perfect from the outside. The paint is in tip top shape, no chipping at all. The brick is freshly washed. The flowers have just begun to sprout. The grass is the perfect height and no weeds are visible. The pine straw has just been replaced. The bushes are cut back so the walk way is clear. The car in the driveway is always parked in a straight line and is always looks as if it has just been washed.
What people don't understand is that just because something looks perfect on the outside, doesn't mean it is perfect on the inside. But it is perfect on the inside. The walls are painted in beautiful shades of grey and caramel. The furniture is top of the line. Nothing is out of place, there is no dust clinging on to the lamp shades. It seems flawless.
But it's just a mask. The people who own the house are constantly fighting amongst themselves, constantly on the edge of breaking down and giving up. They are trying to be the perfect person but through the process have gotten shut down and have failed in some aspects. But nobody notices the failures except the failure itself. But those failures are slowly killing the occupant of the beautiful, glossy house. Everybody chooses to ignore it, even the owners themselves.
You could walk past the house any time of the month and it would look the same each time. The flowers might be different, the paint might have been changed, but it's still the picture perfect house. But on the inside, on the inside it's a different story.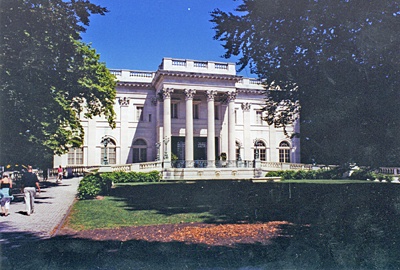 © Andrew S., Milford, CT