The Tears on the Bed Sheets
August 30, 2013
Realizing her irreversible mistake, the girl plunged into her comforter, letting the mattress and fabric swallow her as it once did when she was a child. A tear escaped the grip of her eyelashes as she realized that she no longer was a child. All the perks of innocence and naïve nature stripped were away within a second.

The longing feeling of being back in an embrace – a mother's embrace – late at night fused her fragile body. Would her mother ever hug her again? Love her again? That's all she ever wanted – to be loved. To be loved by her greatest tormentor was her deepest desire. And so she worked for that love, substituting morals for the feeling of value she yearned for.

Now all the girl wanted was escape. She tried to feed herself lies as her eyes stung with the pain of meeting a horrid tomorrow. She imagined the secret mockery and the silent judgement; the blank faces of her friends and enemies alike…

Admitting defeat, she began to close her eyes, slipping into the land of self-pity until she heard approaching footsteps. The girl hastily dried her tears as her mother opened the door to the room.

"Why aren't you wearing any clothes?"

The girl broke. Her body convulsed with sobs as she discreetly slid her cell phone under the bed sheets.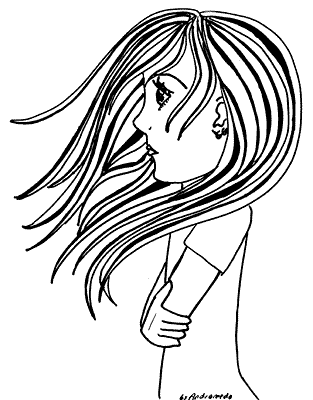 © Andromeda M., Milford, CT