For Forever and Always
October 26, 2013
The sweet onset of fall is tranquil. The crisp air, the transformation of trees, and all of the things I can do with my mother. It is soothing. The autumn is the perfect time for change.
I can't believe that we are moving into our new house today. My mom, Lorelei and I are thrilled. And we even got stop in at Skylites's, the town diner, for coffee. The table we sit in is always the same. It's like special treatment, I love it.
I walked through the door and there she was at the counter, ordering already. I like it.
I wonder how my mom always gets here so fast. I was waiting for her back at the table when this guy, Robby started flirting with me. I was never so happy to have my mom.

Robby flirted, "Yeah, I've never been through here before."
Lorelai crept up behind him "Oh, you have too."
"Oh, hi," said Robby.
"Oh, hi. You really like my table, don't you?" She put her coffee cup down in front of me in an overly dramatic protective way. Then she leaned onto my shoulder and put her arm across my back. The way we stared at him; boy oh boy. It may have been cute in a mother daughter way but oddly disturbing as well.
"I was just, uh..."
"Getting to know my daughter?"
"Your..."
It was too hard to resist so I piped in. "Are you my new daddy? I teased.
Oh my! He was so nervous. "Wow. You do not look old enough to have a daughter. No, I mean it. And you do not look like a daughter." He stammered.
"That's possibly very sweet of you Joey. Thanks," she complimented.
"So... daughter." Lorelai shook her head yes. "You know, I am traveling with a friend."
"She's sixteen".
"Bye."
Lorelai calls out. "Drive safe." Robby and his friend left Luke's incredibly fast. He dashed out of the diner. He actually dashed out of a diner!
That was fun. She is so much fun! I love that my mother is my best friend.
After that little experience, our food finally arrived much to my happiness. Mom never cooks. We eat out all the time. It is one of the bonds we share, our never ending diet.
Because she had me when she was sixteen and moved out on her own, it has always been just us.
Sometimes I wonder what it would be like if someone else was there, but that's not realistic. But no matter what happens, the good and the bad we will always be there for each other.
We are best friends first, mother and daughter second.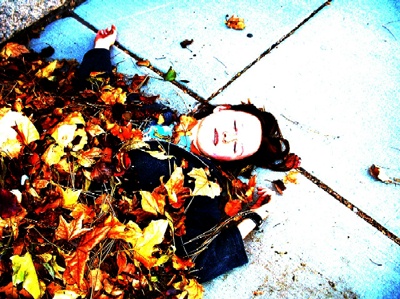 © Shea D., Albuquerque, NM