The Hat
February 17, 2014
I wake up in a panic. I hear the shrill sound of the fire alarm. It is getting hot in here. I begin to walk towards where my door is open only to see the hallway is filled with flames. I have no hope of getting out that way. I will have to exit through my window. Crawling towards the window, I get the awful thought that the whole house may be eaten by the fire. I hurriedly grab the hat and dash out of the house. The hat is very important to me. It was given to me by my Grandmother the day before she died of cancer. It was her mother's and she wore it many of the days after she lost her hair due to chemotherapy. It was the most important thing in my life.

The hat is purple with a little bow on it. It is very old fashioned looking, and is over one hundred years old. It meant a great deal to my grandmother as well. She loved that hat of her mother's and always wore it reverently and full of pride even when she had no hair. I knew that I had to save that hat, because I plan to give it to my daughter or granddaughter when I am on my death bed.

The hat reminds me of my Grandma, especially of her battle with cancer, because that is when she wore the hat the most. I remember she was diagnosed with cancer I was eight at the time and my mom said to me, "Grandma is very sick and probably won't live much longer." Grandma was a fighter and lasted six years until she passed away this summer a few days after my fourteenth birthday. She explained to me that she wanted me to fight hard if I ever got sick and said to me, "God is will always be there for you Katie, he will help you face your struggles"

So as I am standing in my driveway crying and clutching the hat I remember what my grandma said to me that day and although all my possessions are turning to ash. God will help me through this. Then a fireman walks towards me carrying my puppy, Cocoa, and exclaims in a cheerful voice "Is this yours?" I hand my mother the hat and run towards my puppy scoop her into my arms and whisper, "Thank you," to the fireman. I can't believe that I was so caught up in material possessions that I forgot her. I am so happy; the two things that mattered most to me, my dog, and the hat were saved. What my grandma said was true, while things may seem terrible God will make everything all right in the end.

The hat is important to me not only because my grandma gave it to me, but because it taught me a valuable lesson. It taught me that material possessions do not matter, as well as God will make good out of bad. You should trust God no matter how grim life looks at the moment.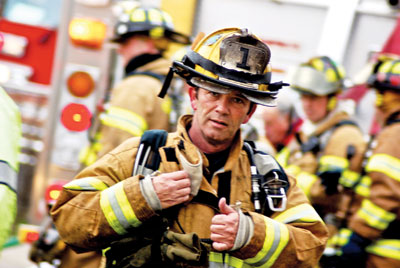 © Adrianna R., Stamford, CT