Mothers Day
February 22, 2014
MOTHERS DAY
I awoke lying in my bed my eyes fluttering. "aaagh!" I exclaimed to seeing my six year old Jessica this close to my face smiling at me kindly.
"Goodness Jess you dang near gave me a heart attack." She nudged this off as if it were nothing. "Do you know what today is mommy?" She asked. "Hmmm, the eleventh?" I Guessed. "No, its mothers day!" she exclaimed.
I didn't say anything about the date was the same as the holiday though I didn't want to discourage her. "Look what I made you." She said as she pulled out a card and handed it to me. It was hand drawn and with a heart on the cover and it read 'MOMMY'. The inside read in large bubble letters 'I LOVE YOU'.
I smiled and thanked her as I gave her a huge bear hug and kissed her cheek. "Look I made breakfast too mommy." She reached over to the dresser and lifted a tray setting it on my lap then taking the glass of orange juice off the table on to the tray.
"Thank you so much Jess." I said as I smiled at the peanut butter and jelly sandwich on a plate with a black spiral around the edge. "Don't worry I took two trips and bring the milk last." she smiled proudly. -Just like her father I thought to myself-
"Thank you so much Jess." I said as I hugged her again so tightly. "I love you baby." "I love you to mommy." she said locked into my embrace.
The images flashed before my eyes as my alarm scream in my ear. I stretched and yawned while my clock continued to shout at me. "Oh shut up already." I commanded as I hit the snooze button.
I got up and went to the hall bathroom then to Jess's room. I knocked and opened the door just a crack. "Jess?" "Yeah mom?" "Are you up?" "Yeah getting ready."
I opened the door fully now to find my Little 6 year old girl all grown up now 13 searching for a hair tie to put up her long black hair that cascaded of her shoulders and rolled down her back.
It wasn't that brown black but a jet glossy black full of volume but not as light and feathery as mine that she got from her father.
"Come over here." I said as I walked to her arms open. "I love you Jess." I held her head to my heart stroking her hair. "I love you too mommy." she replied "You'll always be my little girl no matter how old you get." I held her a little tighter.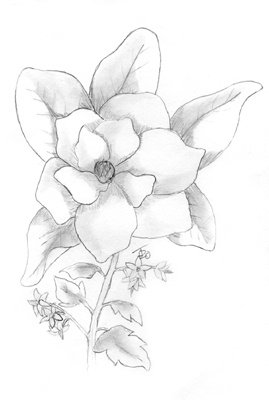 © Joe D., Ashland, WI