Flowery Journey
November 3, 2008
As she got out of the car, she realized what had just happened. With hot tears running down her cheeks she started running, running as fast as she could, trying to escape thoughts of what has just happened. She looked back for a couple of seconds. Looking at the wreckage of the car. Why didn't he pick me? Why did he let them die? My parents. She was Sabrina, Sabrina Liston.
A few weeks later Sabrina woke up to the sound of birds twittering cheerfully right outside her window. Where was she? No time to think, her grandmother walked in. 'Hello my darling, what a lovely day isn't it? Get your clothes on and come downstairs and eat some breakfast! Afterwards we can go and have a nice long walk, it might also be time to bring your parents some new flowers,
we can pick them on the way'. And she went back downstairs. Sabrina lay in bed for a minute or so repeatedly telling herself to put herself together and that there were others in the world with much worse lives. Her thoughts then went to the cute guy who said he would text. Which ofcourse he didn't. She got out of bed, put on a pair of jeans, her sneakers, her David Bowie t-shirt and went downstairs. Sabrina let her grandmother feed her. She hadn't eaten much since the accident. After breakfast, Sabrina and her grandmother went for their walk. They walked through fields of daisies, buttercups, iris', they even saw a few tulips. By the end of their flowery journey, Sabrina had organized a beautifull bouqet of colourfull blooms. Suddenly out of nowhere her grandmother said: 'You know, they would be proud of you. Well, they were proud of you'. Sabrina brightened and said to her grandmother: 'Granny, I think I'll run'. She ran as fast as she could, holding the flowers in one hand. It felt so great; freedom. When she got there she put the flowers on her parents' grave and started talking to them. About school, how she missed them and even about that cute boy she danced with at school prom. After letting it all out, she felt so relieved she started crying, and cried and cried. I guess this was more of a sign of letting it go, starting anew. As she walked away she heard a beep, her phone! There was a text; Meet me at the local pizzeria, Friday night, seven. XOX Tom.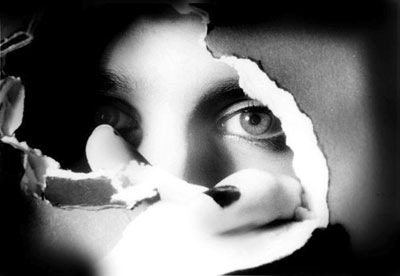 © Tabatha B., Peoria, IL