A Ballerina's Ballad
November 26, 2008
I'll never forget the day I first listened to the magical tinkling of "Davy Jones' Theme", it was the year was 1946, I was a young 17 year old girl in the United States for the first time. I was right off the boat from Russia, where I had trained to be a prima ballerina since I could walk, but that's another story for another time; anyways I was sitting in the office of a bright new producer named James Eastman. He wanted me to be the lead ballerina in a show he was working on. It was that show that got my career in America started.
While in his office he played a few of the songs that he had on a record that would be in the show, and this was the first song he played. It started off softly, with a beautiful music box, and soon irrupted into a large grand piece that even seemed scary at some times. The song enchanted me in all of its lovely darkness. James saw how much I loved the song and gave me the record to keep. I didn't have a record player at the time, but I saved that record and once I settled down in an apartment one of the first things I purchased was a record player so that I could hear that lovely song over and over. Now, having the song on record was all fine and well but hearing the orchestra play was absolutely superb! Seeing the big orchestra play it while I danced on the stage is still etched in my mind after all these years, and it will forever stay there.
In the dance for this song I started off all alone on the stage slowly performing to the music box-like part of the song. When the dark, loud, booming part began several other dancers would join me on stage. It was opening night and I'll never forget how when this piece finished and I exited the stage (this piece was the last song before intermission) and apparently the show was starting off well because James ran up to me hugging me and lifting me and twirling me in the air crying, "Tatiana! Darling you were a hit! I'm so proud of you!". All I could do was smile because everything seemed so magical and perfect; it was then I knew I would indeed be very happy here.
The show ran many more times in different parts of the country and no matter how many times the song was played it never lost its enchanting effect. It was through this show that James and I formed a life long relationship. He and I worked together for many years and were married in 1950. After my years as a ballerina were finished I still continued to work in show business along side my husband. Today we are happily retired, and although my days on stage have long passed I still feel as if I were back on stage re-living the magic each time I hear that unforgettable song.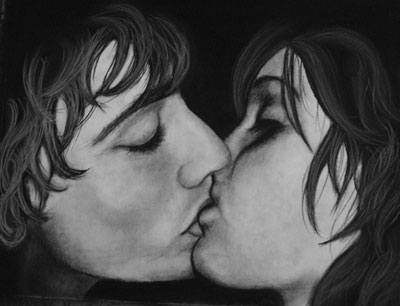 © Anonymous