Wanted
December 9, 2008
"Wanted man late 20's early 30's. Must NOT smoke and have a good
Personality. Should like football and have a good career. If you
Think you fit this description please contact me at 555-8596."

My name is Stacey and I was 26 years old. I'm from boring North Dakota and at the time lived in Los Angeles. I had an almost perfect life a great job, a nice house, nice cars, but there was just one thing missing. And that was a man. I tried every dating service available, and they all failed to find me the man I wanted. Maybe my standards were too high but I knew what I wanted and I always got what I wanted.

So I put a personal ad in the paper hoping to find Mr. Right and not just Mr. Right Now. I got several responses and none of them lasted past the first date. There was Jim; to hyper. There was James; no job. There was Timothy; thought he was okay until he laughed. And then there was David. He was tall, handsome, had a great job, didn't smoke, and liked football. He was the one.

The first date was the most amazing night of my life. We had dinner at a fancy restaurant then went back to his place for some wine. And after that night we knew we were meant to be together.

After six months we decided to move in together. It was perfect. We got to see each other all the time and we rarely had arguments. He used to say "we're going to be together forever" and would always insist that one day, when I was ready, we would get married and have ten kids. I would always laugh and pretend that I didn't want that to happen but in the back of my head I always wanted that to.

A year and a half went by and then one day he decided he didn't love me anymore and simply told me "a year is way to long, I'm moving out. Please don't ask questions this is hard enough."

I thought my heart was going to pop out of my chest. It was so sudden and there were no signs that his feeling were changing. Just the night before we had been out to dinner and he told me that he had never loved anyone more.

The first thing I said was "please don't leave. I can change if you want."

"Don't change. Just know that you're a special person and you'll never leave my mind," He said. After he left I became angry. Angrier than I had ever been before. I threw every picture of us against the wall and watched them shatter. I then went to my room and gathered everything he ever bought me and took it to the garage and threw it in the trash.

The next day I didn't even get out of bed. I stayed there and all day crying and complaining. Around 6:00 I finally got the courage to call David. "Hello," he answered.

"David we need to talk," I said between sobs.

"Stacey there's nothing left to talk about."

"Yes there is. Why did you leave? Am I so horrible," by that time I was barley breathing.

"Stacey, just calm down. You don't need to know why I left," he said sounding angry.
"I have every right to know."
"Don't worry about it," he said.
"Just remember if I can't have you no one can." As soon as I said that I hung up and began crying again. I thought there wasn't anything in the world that would make me feel better.
I missed a week of work just to lie in the bed and think about David. I felt so betrayed so unloved. I trusted him so much, told him all of my deepest secrets. And then he did that to me.
The next few weeks I called him everyday just to hear his voice. Usually once he found out it was me he hung up. I just kept telling myself that he would come back. That he just needed some time to clear his head.
Two months had passed, with still no answer of why he left. By that time I had started driving by his house just to see if he has any other women over. He never did, as far as I knew.
One night I decided to drive by his house, and when I got there I saw a car that I've never seen before in his driveway. I felt a big weight in my chest and I just knew he had a woman in there.
I quickly parked my car and stared at his house hoping to see who was in there. All I could see were shadows but my suspicions were right. He had a woman in his house, the same house that we spent so much time in.

I became extremely mad. I started hitting the dash board until my hand started hurting. I then opened my glove box and began rattling things around looking for the knife that I keep in there in case of emergencies. When I found it I got out of my car and ran to the front door. I started knocking franticly and when he answered I pushed him in and held the knife to his throat. The girl screamed. "Shut up or your next," I yelled.

"What are you doing Stacey?" David asked.

"I told you if I couldn't have you then on one could." I then began pressing the knife harder until it wouldn't go anymore. I had killed him. I dropped the knife and began crying. The girl had snuck away and called the cops. I had no idea until I saw the flashing lights and heard "come out with your hands up the house is surrounded." At the moment I knew that what I had done was horrible and that I would never be forgiven.

Now here I sit writing this personal ad.
"Wanted; Man of any age. Must have a good personality and
sense of humor. If you think you fit this description please contact
me at 1959 Prison Ct. Woman's correctional facility of Los Angeles, Cell 221A.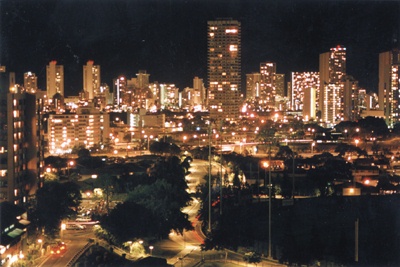 © Anonymous