Hey diddle diddle
August 18, 2014
Hey diddle diddle.
I opened my eyes. All I could see was white. The light and the walls were so white that it became painful for me to see. I closed my eyes again.
The cat and the fiddle.
I heard a series of loud footsteps and crying. I tried to move my hands but it felt like they weighed a million pounds. I tried my legs, but they wouldn't lift either.
The cow jumped over the moon.
" Can you hear me?" an unfamiliar voice asked. I opened my eyes again. I had to blink against the white. I closed my eyes.
The dog laughed, to see such sport.
I felt as if I was in a dream. This wasn't real. It was weird. It was unfamiliar.
A door opened and I heard a word float through the door, "Vegetable." It was amusing. I had heard it before, it was the word that reminded me of the nursery rhyme. Everything in that rhyme was silly, it used to make me laugh when my parents sang it to me. It was impossible for all that to happen. The last time I heard the word vegetable I heard a lot of crying too, but I couldn't hear anything now, besides the door closing again and the computer beeping beside me.
I was a vegetable. My body was trapping me. It was so surreal. I had just become an object, a personification of an object, or series of objects I guess. I was in here, but they didn't know that. They couldn't know that, because I couldn't tell them. I knew I would fade, but, I couldn't understand it. I had been reduced to nothing even though I was still something. The beeping on the computer started to slow down. It started to fade, I knew what would come next.
And the dish ran away with the spoon.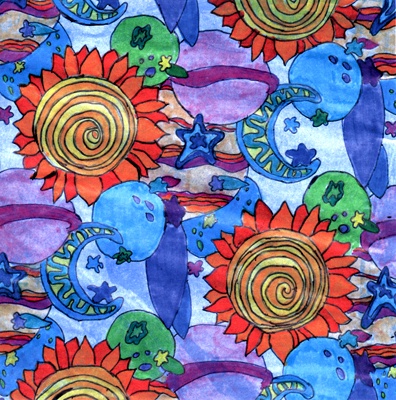 © Jeanne H., Pembroke, MA