The Only One Who Stayed
October 28, 2014
 My brother's name was Hills Cameron. He didn't have a proper funeral, he didn't deserve a proper funeral. I was there when he died. I was the one who carried his body out of the building. I dragged him, him ankles hitting the ground, again and again, I hadn't been wearing shoes so I'd taken his and pulled them off. They were too big for me, I remember. After I set his dead body on the pavement - right next to my sister's - I looked down at my bloodstained hands and the blood seeping through Hills' shirt. I put my hands to my face, only later would I wash the blood away, I weep. This does little but harden the blood and make me feel muderous.
 I didn't murder them. I know this is true. If it is the one thought I will ever have, it's okay because I know I am not a murderer. I didn't know who to call. But I sat and waited. I don't remember what for, probably for lightning to strike me down. My sister had the funeral she deserved. Hills' body was left there, on the pavement - for somebody else who didn't know his story. I came back to spot. I carried his body to the graveyard. I buried him, one shovelful of a dirt at a time.
 It was the hardest thing I have ever done. It will be the hardest thing I will ever have to do. The reason being that thoughts kept coming back to me, Did I murder him? He would have deserved it. Hills was despicable. Amazingly so. I did murder him. No I didn't. Shut up.
 It wasn't much of a redemtion. It didn't work. I'm still unsure. I never will know for sure. If I killed them or not. I guess that's what they'll label me - unure. Forever and always I'll be unsure.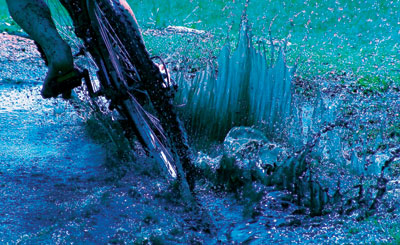 © Reuel M., Austin, TX