Two Red Boutonnieres
December 10, 2014
It was eight o'clock. There was a jukebox in the corner. She surged through the room, worried about her future. Which man would she marry? What dress would she wear? What would her children be like? What would her mother make for dinner tonight? And most importantly, would that darling Arnold Chandler ask her to dance tonight?

Arnold Chandler did not dance. He sat at a table and watched.

She went on to marry a man who ate cherries jubilee and solved crosswords. The man was not named Arnold Chandler, but she was happy. She wore a long veil and a dress of white illusion lace.

Arnold Chandler did not marry. He sat at a table with James Hanover. They watched.
 
As the years went on, people did a lot of marrying. Arnold Chandler did a lot of watching.
 
She had children. They were beautiful children, with green eyes that the light flitted off of. They grew up in a world without jukeboxes, a world where dresses of white illusion lace had gone out of style, and a world where not as many people ate cherries jubilee.
 
And then it was eight o'clock. May 19, 2004. She looked over at her jubilee-eating husband of fifty years. Fifty years after the dancing, the wedding and the jukebox, she held an envelope in her hand. Postmarked two days earlier, it was a cordially inviting envelope with a wax seal inviting them to a wedding without white illusion lace.
 
That was the day that Arnold Chandler married.
 
That was the day that James Hanover danced.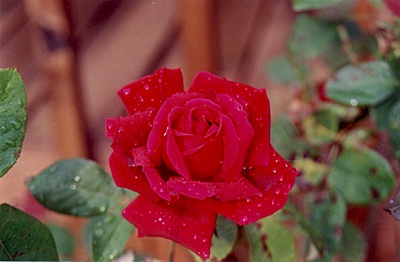 © Jami U., West Hempstead, NY