The Corner
January 20, 2015

It all began when someone left the window open…
It was all a mistake. I said what I did, wrote it, and flung it out the window. And then the window was closed, shut tight and locked by my English teacher. I used to sit in the back corner. English class, something my furious fingers enjoyed, scrambling up and down the page with a vengeance. Writing warm ups, my brain whirred.
"Stop." The voice boomed, echoing across the classroom. With a sigh of relief, I slouched back into my chair. Sitting in the back row, I had a good view of the board, but not of the teacher. She won't call on me, she never calls on me. I yawned. My teacher marched down the aisles, between all the desks, staring maliciously at the students under her own nose. Everyone held their breath. Who was going to read first?
She won't pick me…
And she didn't. Names were called, papers were read, and in one giant slice I was cut out of the classroom. Why? Because I made a mistake; I framed myself. What a kiss-up, no wonder she won't pick you.
But wait! There was one spot left. One chance. The window I could pry open a bit. Would she pick me? I meekly raised my hand. My English teacher's eyes slid across the room until they landed on me, shooting heat sinking beams into my very soul. I quivered in my chair. Not me please.
And for a second, just a second, time stood still and I was forgotten. And in that second, I changed. I wanted to be called on. I wanted the spotlight. I wanted it.
"Kenna Castleberry." Touchdown! I looked down at my writing, the letters floated like alphabet soup. This was my chance, my moment. I couldn't fail. Perhaps this was the most historic moment in history, my chance, my redemption.
Slowly I opened my mouth:
"It was midnight. The plan was going perfectly. He swung the lantern three times and the schooner appeared. A twinkle in his eye told the captain that the boy was insane."
Somehow somewhere, I wasn't in my English class anymore. My English teacher was gone, and I was standing at the dock with the boy in my story. I was there. I watched him get on the ship, how he tripped and his jacket slipped just enough that I caught a glimpse of his wings. His wings, I remembered the picture. The picture I gave to my English teacher, the one with him in it. I gave it to her, but she never knew. She didn't know I adored him as much as she adored superheroes. How if possible, I could be him. Puck.
Click, flash, blink.
I was back in the classroom. Back in the corner, back to reality. But there was something different, something unusual. There was a change, a change as I was about to find out, would change English class forever.
My English teacher had her mouth wide open. Her jaw was on the floor.
"Wow." Was all she said. I was pleased. She had given me a chance, a breath, a leap. And now here I was, dancing in the stars. She turned to the board, oblivious at how happy I was. Even though everyone else was writing notes, my mind was racing. I was in the corner, the back corner. I was supposed to be ignored. And there I was, in front, on a stage.
But it turns out fate is unexpected. It schemed its way into my story and now I can't get it out.
It turned out I wouldn't be sitting in the corner next time. My teacher chose the seat I wished for, right next to her podium, so I could absorb the waterfall of knowledge she gracefully poured out.
I am sorry to whoever sits in the back corner. May they have the courage to seize the stage like I did. Because now the window is open and I have climbed through.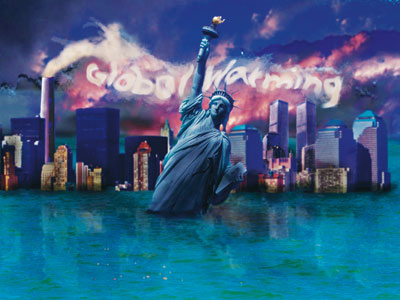 © Caleb W., Newton, MA