A World Beyond My Own
July 10, 2015
His breath against my neck makes me want to vomit, but I know I have to hold it back for a little while longer.
"Good morning lovely," he cooes, wrapping his beefy arm tightly around my torso, cupping my breasts with his beefy hands.
"Good morning," I say through gritted teeth.
"I think I'm wearing your panties."
Great, now I'll have to burn them.
I feel his hand slowly make its way down my neck, and then my back. Now at my hip bone, his greedy hand slowly make its way to my front and it takes everything in my power to stop myself from shoving him away.
I feel myself smiling when the strong, winter winds bursts open the room's only window. The cold wind, bringing in snowflakes that briefly coat the carpeted floor around the window before melting and getting replaced by a new batch.
"Goddamnit," he moans, struggling to get himself out of the bed.
He quarrels against the wind, for a longer time than he'd care to admit, before crawling back into bed with me.
"More money if you expect any more," I say.
"Fine," he groans. Sitting at the edge of the bed, he picks up his pair of pants and I think he is leaving. But just as I am picking up my shirt, he pulls out his wallet and then a wad of cash, which he places on the nightstand on my side of the bed. "There," he smiles. "What do I get for all of that?"
"Whatever you want," I try to sound sexy but it turns out to be more whiny.
"Don't cry," he says as my eyes begin to water. "I'll be gentle."
With one last look out the window at the white sky, I lay back in my bed as he gets his money's worth.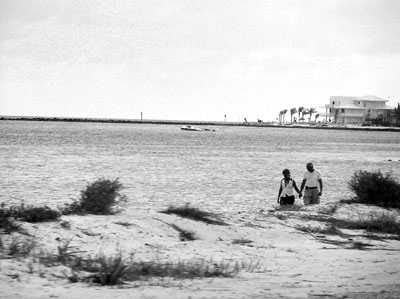 © Edgard B., Coral Springs, FL