Alien
July 21, 2015
"Is she an alien?" He asked me, pointing his finger at me. I felt like I wanted to cry. But that's just it: if he thought I was an Alien, he didn't think I would feel the same way as he did. But that just made me want to cry even harder.
I couldn't stop the tears from pouring down my cheeks, down my wrinkled, hideous face and hardened muscles. The recess monitor looked  at the boy hard, as if to shush him, but she doesn't make a move.
He hollered to his friends and dashed away across the playground.
***
All the rest of school I cried, facing my desk and staring at it. The spelling teacher, Mrs. Watson, called my name several times but I never lifted my head. I didn't want anyone to have to look at me. At my face.
"Zoey?" She would say, looking at my desk. I could feel her stares boring into my head like a laser beam.
***
After everyone left the classroom, Mrs. Watson got up from her desk and looked placidly at me. Her eyes once again stared into the fold my arms made around my head. I'd never bothered much or complained at all about the state of my body, but hearing that boy's words...the truth... I just couldn't handle it anymore.
"Zoey," she said calmly. I finally lifted my head and looked at her.
"What? I contradicted fiercely. "What do you want from me?" I waited for her to call me hideous, or an Alien, as the boy had done. But all she did was stare.
"Your mother didn't tell me," she said. "I'm so sorry." And then she broke down in tears, and that struck me.
"How old am I?" I asked her. "Am I an old woman or a young girl? Am I seventy or ten?" That was a bold statement, even for me. But still I felt like I had to say it.
"Zoey, you're ten," she said, sobbing. "You're ten."
***
At dinner i told mom about the boy who called me an Alien and Mrs. Watson's encouragements and what she said. Mom took this all in, a placid expression on her face. But after I finished, she broke into tears and looked at my face.
"It shouldn't have been you," my mother said. "You didn't deserve it. It's all my fault. How will you ever forgive me?"
"Mom, it's my fault," I said. She wiped the tears off her cheeks and smiled a sad smile. She looked beautiful.
"But you never get a chance to be beautiful. To do things like I used to do. To live to love someone. You'll never--" she cut herself off with another sob, loud and frightening.
"Just stop, Mom. You'd never be able to live in my body. It's just so..." My voice trailed off, not able to find the right words.
"Painful?" She offers, smiling.
"Yes. It's very, very painful," I reply, and we both break down sobbing.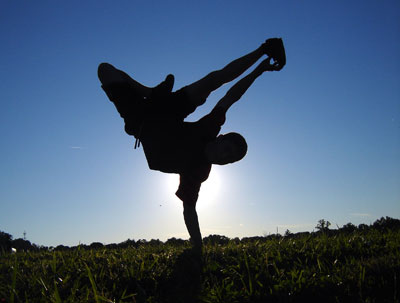 © Seita O., Louisville, KY