Haunting Fears
September 16, 2015
 The walls of the school were lined with projects students made in class. Colorful papers with diagrams and charts are displayed throughout the halls. The work really brightened up the school and added a sprinkle of warmth to the white walls.
It was a normal Tuesday and I was sitting in my English class listening to my teacher blab on about poems. I was slowly zoning out as she explained rhyme scheme and stanzas. I was fragged out of my daydream by a piercing sound.
"Everyone stay quiet and get down on the floor. Someone has broken into the school." My English teacher spoke softly and seriously. I did as the teacher said. In the distance, we could hear screams of terror and gunshots. I looked around at my surrounding classmates. Fear was present on their faces. Some were crying and others were clinging to each other for comfort. The shots seemed to be getting closer by the second. As if by reflex, my hand shot up to cover my mouth to soften my rapid breathing. I could feel the tears run down my face as I shook with fear.
"Hey, over here," someone shouted from outside the classroom. My English teacher seemed to know what was happening.
"Whatever you do, get out of the school," she said before she exited the room. I stuck my head out the door to see her lean figure running down the hall. I took that as a sign to exit the room and get out of the school. My immediate thought was to make sure my brother was okay. I carefully walked down the hall toward a set of stairs in the back of the school that led to the first floor.
"Anna-Leigh?" A faint whispering voice entered my ears. I knew that voice. My eyes landed on one of my best friends.
"Claudia." I breathed out as I hugged her close to my body. I was too afraid to let go, unsure that she was really alright. We made our way down the stairs to the first floor of the school. It looked as though the shooter had already been through this part of the school. My heart was racing. I walked to the open door of my brother's classroom. Blood was on the floor as I entered the classroom. My eyes scanned the bodies. I prayed my brother was alive. I could see him now and I ran to his body searching for a pulse. Panic set in. He wasn't breathing and he didn't have a pulse. This couldn't be happening right now.
"No, no, no. You can't be dead." I was shaking now as the tears came out in sobs. Claudia gave me a hug and reminded me that we needed to get out of the school and find help. I picked myself off the ground and left Garreth's body where it lay, promising I would come back and get him. We walked into the hall and continued toward the back exit of the school.
I could hear the clink of footsteps behind us. Before I could say something to Claudia, a gunshot went off. From the corner of my eye, I could see Claudia collapse to the floor in pain. I dropped to my knees and pulled her close.
"I want you to know that I love you and you are one of my best friends." She breathed the words out hastily.
"Don't you dare die on me." I said the words almost demanding her to keep living. I could see the life being drained from her eyes with every second.
"I love you too." I whispered my final words to her as she took her last breath. The shooter was coming toward me now, laughing menacingly. He lifted his arm, pointing the gun to my head. I squeezed Claudia's body close to mine as I closed my eyes ready for him to pull the trigger. A single shot went off.
I shot up in bed, sweating and crying. I looked around my dark room. The glowing time on my clock read a few minutes after two in the morning.
"I t was only a dream," I told myself as I lay back down. I settled my heavy breathing, calming myself. My eye lids became harder to keep open and sleep took over my body once again.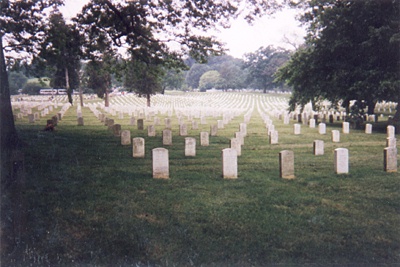 © Jennifer A., Plattsburgh, NY