We Met in the Library
September 12, 2017
We met in the library. I had just finished a thrilling mystery, and of course, I just had to get the sequel.
I went to the back of the library where the lights had burnt out, and dust blanketed the wood shelves. With all the YA and dystopian novels, no one had time for good old murder mysteries. I shuffle through the bookshelves, carefully running my fingers along where had found the previous novel.

I searched by last names, first names, titles, and genre, but the book was not there. The clerk scanned through her files; they did not carry the book. Out of all the bound pages in this library, they did not have the sequel. I was not leaving this building without a book. It was summer and I had time to kill.

I went back through the mystery section to the row that just said "fiction". There were small and thick books, tall and thin books, plain books and fronts with exquisite covers and everything in between. I love books. People always ask why. Yes, I love the story. But, that isn't all: Each book has a soul. The way the author writes it, the tales they tell, the characters they bring to life, all shows who they are as a person. What they love and cherish, and frown upon. It shows all aspects of them. So, in a way, its many souls, shattered and scattered into each and every chapter.

Usually, a book calls me. I feel a special, gravitational pull towards it. Even if it's ever so faint, as if it is whispering, 'pick me, please!' Like little children. I softly stroke each book, occasionally picking up one and reading the dust jacket, but each time I think, 'not you, not yet."

And then I feel it. Out of the corner of my eye, I see, and I spin around on my heel.

"There you are," I smile. "I've been wondering when you'd turn up."

And the adventure begins.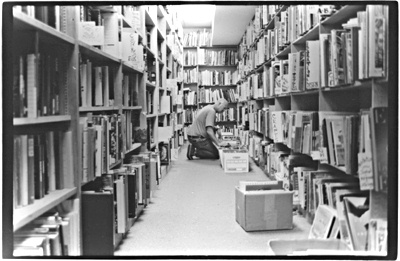 © Benjamin K., McLean, VA