Dancing in the Storm
April 9, 2018
In a field, a girl with wispy blonde hair and striking blue eyes stands among the sun-kissed grass brushing her fingers across the tops of the wildflowers, her pale, airy frock mirroring the turquoise sky. The wind gently blows her dress as she stoops to pick a daisy, just as fresh and pure as she herself. She buries her nose in the flower and closes her eyes. The smell of earth and life swirl around her as petals carried on the breeze, toying with her hair. She raises her head and notices a fawn frolicking in a grove of willow trees across the meadow.
She looks above her as a sweet symphony fills her ears, and smiles sweetly as a pair of bluebirds swoops close to her head. She closes her eyes once more, throws her head back, and twirls, absorbing the sunlight, joy, and peace. Her dress delicately flares, then gather at her knees when she abruptly stops and stares at the horizon. With a sudden, tiny hop, she starts to run through the grass, traveling with the wind, letting it sweep her away to her destination. She races out of the grass and bursts out onto an open plain, growing faster, ever faster. The girl grows nearer and nearer to the plain. She grinds to a halt at the edge of a gray, craggy cliff, while the air that carried her there keeps moving, taking the scent of grass and sun with it. She stares out over the land, as the rays of the sun shed light onto the meadows and forests below her.
Suddenly, the land goes dark as, one by one, the rays of light are extinguished. Glancing up at the sky with a foreboding feeling, the girl watches as dark, ominous clouds overtake her beautiful morning. She feels something on her arm and looks down to see a clear, blue drop of water on her fair skin. She looks back towards the sky as more land on her face, removing any remnants of sun and light from her cheeks.
Somewhere in the distance, thunder rumbles and the drizzle progresses to a drizzle. She whirls around and races back from where she came, back to the field of grass and daisies. Faster, faster. She arrives mere seconds before the storm, and when it hits, she lifts her face up to meet it. It falls on her face, cleansing her mind and spirit. The smell of earth and flowers is enhanced by the sweet, tangy aroma of rain. Closing her eyes, she lifts her hands towards the flashing, growling sky, and twirls once more, dancing with the storm.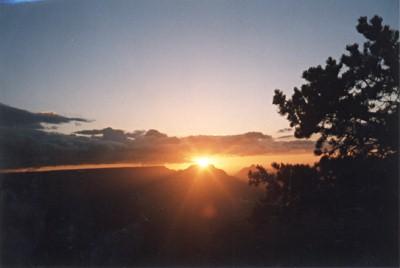 © Amanda T., Scituate, MA