Jack and Katie
April 21, 2021
Part 1
Have you ever noticed that it seems like whenever you are listening to a song, it almost always relates to you someway? I, who am a music addict, find that in every song I listen to, it always reminds me of Jack, Jack Maloney. As I now sit here in math class, with an airpod in one ear, and listening to Crowded House's Don't Dream It's Over, the message of feeling lost but hopeful and not "dreaming it's over" coincides with my current state of mind. Every girl I know does everything in their power to vie for attentions of Jack. All they see is the captain of the soccer team, but I see someone who is much deeper than that. I see the guy who helped my find my cat when he ran away, the guy who comes over every Wednesday to tutor my little brother in German, the guy who was the only one to guess me when we did a school wide Guess Who, the only guy in my school who does not flat out ignore me in the halls. When I lost my cat on a Wednesday night last year, instead of going inside to tutor, he stopped and helped me. And when he found him, he climbed all the way up the tree in our front yard to bring him down. And when he tutors my brother in German, he does not even ask for payment. It is only because of my mom that he get paid $10 for every hour he tutors him. And when we were playing a school wide Guess Who game and the clues were that I have blonde hair, blue eyes, am a Neil Finn fan, and am in tenth grade, while everyone else guessed Natalie Stone, he knew that it was me, Katherine McPherson. And whenever we see each other in the hall, he always says, "Hey, Katie" and I always answer with a smile. I love when he calls me Katie. But I know he is just being nice, like he probably does with every other girl. And so, as I sit here listening to my favorite musician, Neil Finn, I am at a loss of what to do but I know that one way or another I want Jack to notice me.
Part 2
Ever since the first day of 9th grade when I first met Katherine McPherson, I have been trying to get her to notice me. But so has every other guy I know. Everyone sees her as the beautiful blonde haired, blue eyed girl, but I see her as more than that. She loves music, especially Neil Finn. Sometimes, when I come to her house to tutor her little brother in German, I see her asleep on the couch with her airpods in and her phone open to her playlist. In fact, the whole reason I started tutoring her brother in German, besides to help him out, was so I could see her. There mom offered to pay me, but honestly, I did not need it, seeing her was enough. Every Wednesday, when I go over to her house, I try to work up the courage say something to her, but I've never been able to. The closest I have ever been to telling her was when I helped her find her lost cat. When I climbed up the tree to get him and bring him down, the way she smiled at me made my heart miss a beat. Every time when we pass each other in the hall, I always say "hi" to her and her smile never fails to brighten my day. The only reason that nobody else says "hi" in the hall is because they think that they are "way too cool" for that. Maybe they are right, after all, I'm sure she like Nate Hanley, an amazing guitar player in our grade who has his own band, and he never does that.
Right now, as I sit here in math class, I check the calendar and smile to myself. Tonight is the night that I tell her. Ever since I started tutoring her brother, I got the idea that with the money I earn, I was going to take her on a date to a Crowded House concert and tell how I felt about her. I will go to her house at 6 and tell her how much she means to me, then take her to her dinner, go to the concert that starts at 7:30, then bring her back home by 10:30. Yup, this is going to be a Friday night to remember.
Part 3
At 6 o'clock sharp, Jack Maloney pulls into Katherine McPherson's driveway. He knocks at her door and she answer looking understandably surprised.
"Hey Jack," she says, "what's going on?"
"Katie, I really like you, and I don't know if you like me back or barely even know me. I have liked you ever since the first day of 9th grade. The way you smile when you hear your favorite song turns on, how you light up every room you walk into, and when you are listening to your music, you subconsciously start humming it. Katie, I—"
"Jack," Katie said and kissed him.
When she pulled back, she said, "I like you too, I've wanted to tell you since I met you".
"I have a date planned if you are able to go," Jack said, "I have a reservation at the best Chinese restaurant in town and two VIP tickets to the Crowded Concert tonight."
Katherine's jaw dropped.
"How the heck are you able to afford that?"
"I've saved all of the money I have been earning from tutoring your brother for the last year and a half," Jack said proudly.
"Jack Maloney, I love you," she said jokingly.
"I love you too."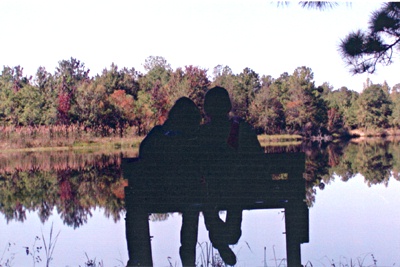 © Heather J., Slidell, LA