76 Days
May 26, 2009
It's been 76 days since our hearts were one. Since then, I've learned that my best friend and I are telepathic, met a rock star, and cried. Meanwhile, you've started dating a
.
The rest of February was hard. We didn't talk much. Not until that day you saw me still wearing your necklace, and you knew we were still friends.
March was full of so many secrets told. Remember the school dance? I saw you with Blondie and started crying. Your best friend played Dr. Phil. I found out three things that night- that Blondie is sympathetic of me; you broke up with me because you thought I was too shy, and my eyes turn the bluest of blue when I cry.
It's April now. Since that fateful February day, you've hugged me twice and offered to hug me once. We've talked maybe every day but I say maybe because some days, I swear you don't even notice me. But I notice you.
I've realized there will never be another you. My friends tell me to move on, but I can't.
Right now I'm sitting in the back of the room, my iPod turned up as loud as possible. It's sports study hall, after school. My head is down- I'm counting the floor tiles. But I keep glancing up, to you and Blondie in the front of the room. I think you each have one of her ear buds; you're listening to Disturbia on her iPod. That's your favorite song. We used to sing it together.
I only see her left hand and your right hand. You guys probably have your m=missing hands intertwined under the table. You think I can't see you. You think I'm not paying attention, that I don't care. But deep down, you know I do care. I feel the tears coming. Back to the floor tiles.
Subconsciously, my hand goes up to the necklace you made for me in art class. I wear it every day. I grab onto it and hold on for dear life. I made a necklace for you too, but the last t I heard your cat took it and hid it. Sure.
138 days ago, we kissed at the movies. That was my first kiss. 96 days ago, you told me you loved me. 76 days ago, our hearts were one.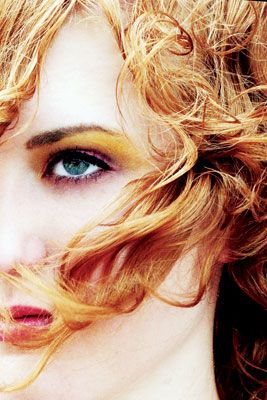 © Rebecca B., Marietta, GA