What I Wish For
October 25, 2009
The lights are out at my house when we reach the corner of my street. It's late. The coldness of October trickles down my neck, I shiver. You look at me, your dark brown eyes sparkling in the yellow light of the street lamp.
Friends.
Why is that all we'll ever be? You said it yourself that day at the lake when you watched the pale blue water tickle your feet and I laughed. But you were serious and now, so am I.
"Goodnight."
The movie was nice, thanks for taking me. I would say it but it wouldn't be sincere. Thanks for letting me come because you had an extra ticket. Thanks for your girlfriend's other plans tonight. Thanks a lot.
So I smile instead as the words press against the back of my teeth and squeeze my tongue.

"Taylor."
You breathed it. My name. It never sounded sweeter.
"Taylor, don't go."
I have to. But I wont, because you asked me not to.
I grab your hand and tangle it in both of mine.
"What is it?"
"I love you."
The words I've always wanted to hear. Three syllables whispered in my ear and burst in my heart.
And now your lips are on mine. A moment lost in time and then gone.

Because you're staring at me now as I stand on the sidewalk, my arms in my pockets.
"Taylor?"
You stare at me as if I'm crazy. Maybe I am. Because I'm back now, staring hard into the face of reality.
"Yes?"
"Goodnight."

And now you step into your car, the green one with the broken back door and are gone. Taillights flashing orange as you turn the corner, out of sight.
"Goodnight."
Friends. Just friends. And maybe, not even that. I try not to cry as I turn to go inside.
And leave my wishes with the stars to shine on.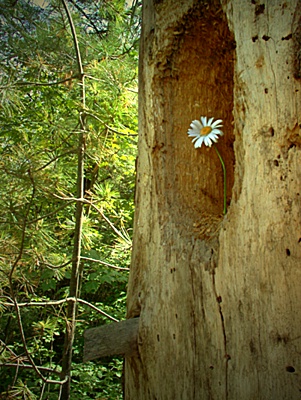 © Anna R, Sudbury, ON, Canada