Winter Dreams
February 7, 2010
Love isn't love until you give it all away.

I had learned all the words to "Sugar, We're Going Down" just for you, and now we were listening to it on your iPod, dancing like maniacs, showing off our best moves. Something we have in common- neither of us can dance to save our lives.
We each had one of your earbuds, but since we were moving in all directions, you would end up tugging the earbud out of my ear, something that happened a lot. We would laugh, you would apologize ( though it wasn't really necessary), and replace the earbud, tucking a curl behind my ear and letting your fingers lead your mouth to mine, your mind lead you to a crazy ride known as love.
Today we were in your backyard, and when the song ended and a slower one came on, we sat down back-to-back in the snow. I could hear you singing along, saying "dun-dun-dun" when the bass played between verses. I giggled and ducked my head, my honey curls falling like a curtain on either side of my head. It was us alone in a wintery, white world, The Fray's music swirling around us. I couldn't have been happier.
I twisted around, leaning on my right hand, and looked at you, I mean really looked at you. Your messy curly brown hair had finally grown out and was doing the funny uneven part it always had, your bangs bubbling over you r forehead. Your rootbeer colored eyes I could forever get lost in. Your perfect features, little freckles dotting your face. I leaned in closer, gently pressing the side of my face to yours and closed my eyes, succumbing to a dream where we're together forever.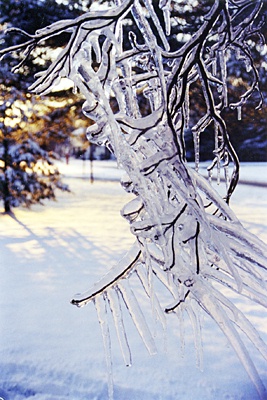 © Robert S., Stoughton, MA