The Hardest Part Is Letting Go
February 15, 2010
I walked up obnoxiously next to Alex, my crush, as he joined these guys. I was self conscious about myself and was too excited because camp just started. This guy right in front of me, not Alex, but a different boy was leading the five of us in a conversation. He wore a dark blue hoodie with light blue jean shorts. He literally did have golden curly hair that was very short, and also magnificent blue eyes that were so beautifully amazing I'd get distracted by them. Ah, so he's social able. I like that. Christa! Wait, no! You cannot like this guy. Its church camp," I thought at that moment. He caught my eye. The guy was talking about his favorite TV show, Jackass.

"Are you a rebel?" I asked distastefully, unladylike.

He laughed, his smile was heavenly. "No, I just like that show." From there, we exchanged names, talked from that to personal experiences, and he ACTUALLY led the conversations! Hello? That was a bonus for me! He was so different, so opposite from awkward Alex. I felt bad too because Alex would awkwardly sit in the middle and exit the "group" when he was bored. I hope he understood.
The next day while playing basketball, I thought it was a one time thing. He was a cool guy and everything, but we'd probably never talk again. But I felt the need to talk to him, and we did. I introduced him to my friend Danya and Alex also. So, we were starting a pact. That was really cool. This guy was awesome.

Later during free time, Danya and I decided to watch him play soccer. Our friend, Jordan, was so funny. We'd talk about our insecurities and he told us both, "You two are beautiful in every way. Don't listen to the others." That moment was the best. Campfire happened that night and after I finally got a hug from Zach, then Jordan. I really like Zach, thought.
The next day was my birthday. It was also on Confession day. While waiting to release my sins off my chest, I talked to Zach. Because we were sitting against a still wall, and we were right by the chapel, we had to talk quietly, and I liked when we whispered into each other's ears. He told me about this girl, Kayla. Boom! My heart crashed. He told me about her and I listened attentively but carefully.
"She must be a nice girl." I told him. The secret was held in. And in my mind, I knew we couldn't be. I told I could crush on him, and I'd tell him in the year. Many great moments happened. I met Zach's brother, Jacob. He was so sweet.
The last night was the best night. During campfire, it was just me and Alex on the bench. Doria started singing Al Green's "Lean on me". Alex's hand was patted on my back but slightly centimeters away. That was the awkward part, and he sung horribly too. I wanted to get away from him so badly. Right now, I ran to Nick. He's the guy to go to. I told him about the awkward situation and I was telling him how I want Zach to know, but not to.
Later that night, we all socialized. Nick talked to Zach. While that was happening, I was socializing with the girls. Stephanie was with Nick at the time, and I told her too.

Grant was telling me and Zach about his girl problems and I gave him advice. "You're really good at advice," He told me.

"Thanks," I took the compliment into my heart. The freshmen gathered together for the last time around the burning fire pit. We were all starting our highs and lows. In the second row, it was Stephanie and Nick together, then me and Zach- but with little Theo at the end of the bench. While it got started, Zach put his arm around me. My butterflies were kicking in, and my heart was beating rapidly. The fireworks were on because it was the Fourth of July. I was in heaven, literally. He'd whisper into my ear rude comments about some of the highs and lows people would say, and I'd giggle. Then Nick came over to me and said I looked comfortable. Zach let go of me, and Nick put his arm around me. I awkwardly sat up straight, and just wanted to be with Zach so bad. Let Go Nick! I want Zach, not you. I thought. Luckily, Nick let go and I was back into Zach's arms.

Letting go of Zach was the worst feeling ever. I felt so isolated, so cold, so unloved. But after the highs and lows and the romantic moment, Stephanie poked Zach. I looked at her with confusion.

"Oh," Zach started while we were heading back to the cabins, "I really like you and I think you're pretty, and I'm wondering will you go out with me sometime?" My jaw dropped. I was in shock, flabbergasted!

"Yes," I told him while looking at the ground. "Wait, is this a trick? Did someone make you do this?"

He looked at me frustrated. "Ugh, no! You're complicated." I laughed hardly.

"I know." He had his arm around me, and I couldn't believe it. Once we reached his cabin, I hugged him hard, and it was a really nice, long hug. But- I let go when he still wanted more. I felt bad. Then I went with glee. Stephanie and I were the last ones to be in our cabin and she told me, "Are you okay? You look like you're going to faint."

"Yeah, I'm perfectly great." I ran to the cabin and was so pumped to tell my friends! I told them and they were happy for me.

---Now---
We're separate. He's in Minnesota, and I'm in Illinois. We talk constantly, but he isn't the guy that I just told you about. He's different now. Narcissistic as ever and I'm still crushing on him. I get depressed easily because I've never been loved that way. Hopefully he'll come to camp this year, and I'll post a new story. He's just a different guy, and I don't know why I still like him, the new Zach. The goodbyes are the hardest part when you love someone so much. I mean, I'm only 14, but I'll go headstrong next time when I like someone at camp.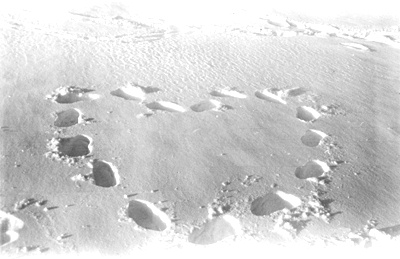 © Kim B., Marblehead, MA