Valentines Day
February 16, 2010
The alarm clock went off way to early a seven o'clock this morning. I squeezd my eys shut trying not to think about what today was; Valentins Day. It didn't work. I rolled out of bed and went through my same routine. Pulled on a Pair of blue jeans and a black, long sleeved shirt with a red heart that had been shot with an arrow on it. I went downstairs(no one was home)and ate a bowl of cearal. I wathched an interview about love on the today show. Then left.
Today always makes me sad and like I don't want to be around anyone. I wonder if this feeling will ever go away. I don't know. As I drove Linkin Parks song Valentines Day came on the radio. I had to turn it; it was too true.
I drove until i got to Oakvale Cemetary. I walked to the grave sight with the gray tomb stone that read "Austin South 1992-2009". It has been a year since the accident had taken him away from me so I knealt down and layed the roses there. "I was wrong I never knew what it was like to be alone on a Valntines Day. Happy Valentines Day and I love You Austin" I wiped away a tear.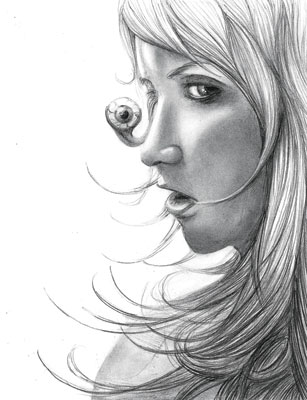 © Jessica P., Bethel Park, PA