Blind (chap. 1)
April 19, 2010
A tear fell and splattered on the black coffin; my tears. The coffin was black because my mother said it was black, because to me the whole world was black.
The eeriness crept up on me like death it's self. Still I thrust it back. I didn't need to feel sorry for myself. I was alive yet he was gone; A decaying corpse, rotting into to nothingness, gone into an abyss.
Yet I was here. It felt like I stole his life. The life he was meant to be living. I was a theft. My jaw tightened.
"Casey!" my older brother Riley came rushing to me. "Casey mom has been looking for you." I could feeling his heat and worry. "Where else would I be?" my voice was edgy but I couldn't keep the self loathing out.
He paused. Knowing I couldn't see him. "I don't know… running off maybe; but still." He reached out and touched my shoulder lightly. "We were worried about you either way."
I nodded. "fine." A hole formed in my chest. "Then let's go." He said. "Plus I don't like it here, it being dark and such…." 'And the dead bodies.' was what he didn't say but I understood.
"Is it night time Riles?" I asked as we walked, probable to the parking lot, holding hands. "yeah." neither one of us wanted to push the subject but in a twisted way I wanted to. I mean it wasn't like if never one of us talked about it, it would just go away; it would never go away. I am going to be blind my whole life.
"Riles?" my words sounded far off and unrelated. "yes." he repressed his own fears. "Should I be here?" the words surprised me. I didn't mean to put it that way but… "What do you mean?" he clicked the car doors open and lead my around to my door. "Should I even be alive? I-." He cut me off. "Don't talk like that Casey!" his warm hands gripped my shoulders. "Please don't even think like that. It wasn't your fault. You were just at the wrong place at the wrong time-." He begged me.
"But Riles, he's gone too!" I began to sob against my own will. "He was my world. Don't you understand?" I opened my empty eyes knowing he was seeing blue crystals crying. "And that doesn't mean anything." He finally let go of my arms and stepped away, crackling leaves. "You know. I know you do!" I let my chestnut hair to fall in my face.
"It would be like if you were to lose Gwen all of a sudden. Would you not doubt life too?" I serious wished I could take back my hurtful words, but that wasn't possible. This needed to be said. "That different; I'm engaged and you are still in high school." I went to him and traced his face with my fingertip; Wetness trailing down. "If she died; well then I would move on. You have to, you have no other choice and if I was to die I would want her to do the same…." His voice faded.
"Oh, but Riles you don't understand. I am going to move on to nothing." I already sounded like a ghost and I wasn't even dead yet.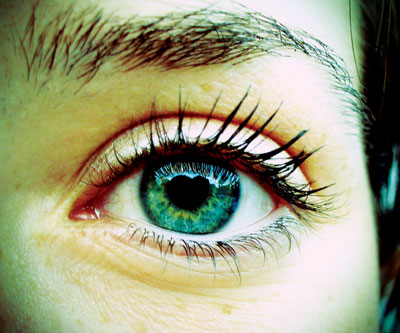 © Michelle K., Vancouver, WA