True Love Begins With Art
April 20, 2010
I ran my hand over the cold window frame. I leaned towards the glass, meeting my reflection. The moon beamed in the velvet night like a lantern of comfort for the earth. My resting city lay before me, breathing to the dim whir of the midnight train.
I gently unlocked the window and pushed it out into the solemn night. Hair unraveling and tousling in my eyes, I peered to the moon again. My soul could not help but to yearn for its peace and stillness. I blinked and hoped that it would see my brimming eyes struggling to see in the chill loneliness.
My heart craves comfort. My art desires companionship. Somewhere, the moonlight is gazing down on a dreamer. We are linked by moon, by art. Oh moonlight, cease your wise silence and pull me closer to him.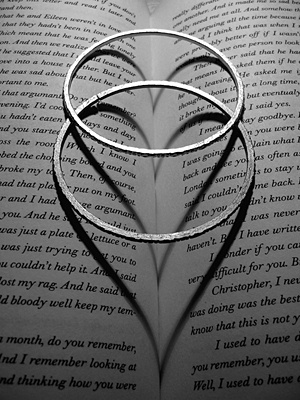 © Julia K., Old Tappan, NJ