Waiting for You
May 28, 2010
It was August 7th, the day that would change my life forever. You walked into my cousin's guest bedroom, where I had been staying, came up behind me and slammed your hands down on my almost full suitcase. I turned towards you, with the look in my eye like I was about to cry. And that's when it came out. "I love you," you said. You were completely serious, too. I could tell, because usually when you're joking you have that sexy smirk on your face, like you're about to crack up any second. I didn't say anything. I just opened back up my suitcase, and continued packing. "I can't let you leave me here. I know it's only been a month, but you – you're an amazing person. I fell in love as soon as I heard you said, "I'm not weird, it's called having a personality."" Oh here they come. Tears came pouring out of my ever so beautiful eyes; well according to you, they were. "Can you say something please? Aw, come on now, don't cry!" I slid down onto the floor and buried my face in my hands. Great, now my make-up was smudged.

"Why do you have to do this to me now? I'm only sixteen! You're nineteen! I'm going back to school in less than a month, and if I tell you I'll come back once I graduate, you will have already forgotten about me!" I yelled. Now the crying had turned into sobbing.

"I will never forget you; ever. Just stay with me, please?" he said, with those puppy dog eyes that I loved.

"I can't. I need to go home, finish school. Until then, we can keep in contact through email and phone. Maybe you could come to New York sometime. And once I graduate, and you decide you still want me, well I'd love to come back here. New Zealand is a beautiful country."

You kissed me on the forehead one last time. And then you kissed me on the lips. "Then I'll be waiting for the day until I can be with you again," you said. And that's when I knew I loved you.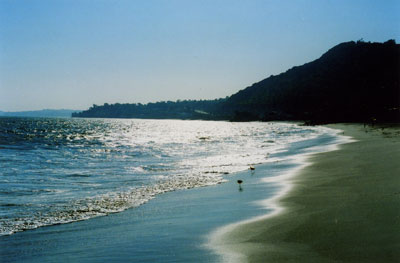 © Adam L., Washington, DC