Why Do I Love You Again?
July 26, 2010
Oh that's right... The way you smile at me and make a face to make me laugh. The way you hold me like you'll never let go. The way you look at my flirtatious friend for a second and then roll your eyes so I don't doubt you. The way every kiss means something special, the way every touch is cherished. The way you stare at me, when you don't think I'm watching, but baby you know I am. And when I catch you, you look away and then look back with a sheepish smile and a wink. (: The way my stomach churns when you walk into a room, text me or when you answer at the first couple rings with a low but excited tone of voice. And the way you tease me constantly, but just enough to where it doesn't mean anything and you just do it to make me stick my tongue at you and act annoyed. And then when I'm actually annoyed or p***ed, you come up behind me, wrap your arms around me and tickle me until I forgive you. And maybe I forgive you too easily. But either way it doesn't matter, because you know exactly what to do to make me laugh or smile.
I love you because people tell me not to... I love you because I just can't get away. I love you because every time you mess up badly and you hurt me and my heart breaks, you look at me with those beautiful brown eyes, apologize and you mean it. I love you because when I cry, you stand there with tissues in your hand, your arms open and you say "Baby, what's wrong?" I love you because every time our fingers intertwine, they fit perfectly. I love you because every time you look at me and smile, my heart melts.
I love you because I can't have you anymore....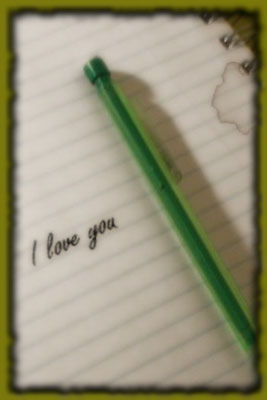 © Rebecca B., Marietta, GA