The Subway Part 2
August 25, 2010
As I fell, I heard a scream pierce the air. "AYA!" That'd be my mom.

I could've sworn I heard another, lower voice utter the words "Oh my G-d." Maybe I was just imagining it.

All that gymnastics training wasn't for nothing. When I reached the bottom, I landed on my feet, but quickly rolled to minimize the force—and slammed my back against a rail.

My mother was frantic. "Aya, you have to get out of there!" Oh really? I'd been planning on making a home here. Good company, nice building material, even—I dazedly brushed a rotting banana peel out of my hair—free food! Plus there were those wonderful subways. It'd be a lovely life.

"Um, ma'am," a man interjected hesitantly. Judging by his voice he was at least middle-aged. "The next subway's coming in a minute. She has to get out of there, lady, or…" He didn't need to finish the sentence. If I didn't get up and get out, I'd die.

Slowly, fearfully, I rose to my feet—and suppressed a scream. I hurt. Every part of me was shrieking in protest of the abuse I'd received. I swayed for a second, dizzy, before pulling myself back down to earth. I was a gymnast for goodness' sake. Our motto was "Suck it up and deal". And that's exactly what I had to do to get back out.

"Watch out," I gritted. Everyone near the edge of the platform scurried away. I backed up 'til I was as far away from the ledge as possible. Then I ran, leaping over the rails, and punching on the springless stone floor, sending a jolt to my already fractured and bruised back.

My hands barely cleared the edge. I was clinging on by my fingertips. C'mon Aya, you can do it, put some Parkette power to it, goooo Aya! How was I supposed to lift myself up by this? My mother rushed forward, but an older man held her back.

"You wouldn't be able to lift her," he warned. "You might just send her falling." Great. So I had to do this by myself?

It's just like a muscle-up I thought convincingly. Same exact thing! I tried not to remember that I'd never made a muscle-up in my life.

I tried. Oh boy did I try. I dug my fingers into any crevices I could find and pulled with all my might. But it wasn't enough. The top of my ribs bumped into the platform. That was the farthest I could go. And it wouldn't be enough. The subway would smoosh me like a pancake. I could already hear it coming. And all the King's horses and all the King's men, couldn't put Aya together again.

Then I felt large, strong hands close around my waist. There was a lifting sensation, for a moment I was floating. Then I was set back on my own two feet on the platform. Not five seconds later, the subway came screeching by.

"Aya? Aya are you OK?" My mom seemed in danger of an emotional breakdown. Sierra just stood there gaping at me, white as a sheet.

Their shocked, concerned faces started to warp and blur. Spots covered my eyes. I felt my knees buckling under the heavy, heavy weight they carried, and I couldn't make myself care. The last thing I heard as I sank into the welcome pool of unconsciousness was a voice, deep, masculine, unfamiliar.

"Aya? Are you OK? Are you OK, Aya?"

Are you OK….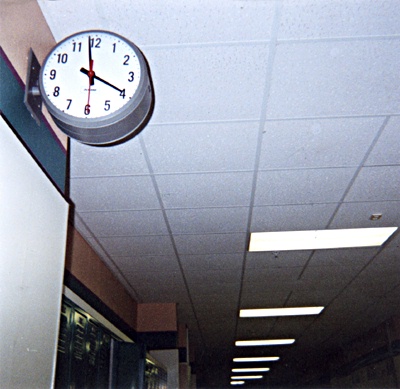 © Blake B., Highland Village, TX