Me, Him, And Time
September 22, 2010
I never imagined what being his girlfriend would be like. I always had a crush on him, and that crush turned into love. He never knew hwo I was though. That was the sad thing. I had never tried talking to him; I was always too scared.
Too bad I would do everything for him to love me, and he didn't even know I exsisted. All his other ex girlfriends. They were what you call HOT. Everyday I asked myself. Why can't I be like them?! If I were just them, he would notice me and know who I am.
I was so stupid. I decided to talk to him. I did it without thinking what would happen next, or what he would say. What if he didn't care who I was. What if he could tell that I loved him?! That was the last thing I ever wanted to happen.
"H-Hi." My words trembled.
"Hi?" he replied as if confused because he had never seen me before.
"I'm Julia."
"I like your name."
That was how the conversation started. That is how I finally stool up and let him know who I was. The girl that has loved him ever since 1st grade. The girl that loved him more than anyone else.
Months later, we were talking. When we got quiet and he looked at my lips. I looked at his. He leaned forward, and I felt his soft lips touch mine. I never thought of this happening. I had dreamed of it, but never really thought it would happen.
It ended. He laughed. I laughed. He told me that I was an amazing girl and that any guy would do anything to be my boyfriend.
He asked me to go see a movie with him that Friday. I agreed. He told me to give him my number and that he would call me.
After Monday, we didn't talk untill Friday; when he called me and told me he was going to pick me up at 8:00. I told him I would be ready by that time.
Friday, went awesome. We had a great time. When he dropped me off home, he said one thing,"I love you."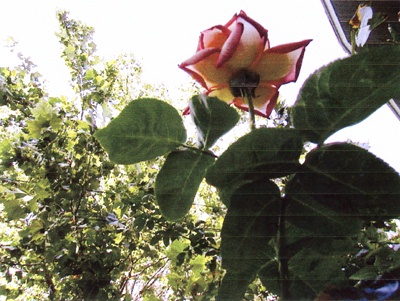 © Courtney P. Alpine, TX