Tutored to Be Loved Chapter 2:Tutor
March 1, 2011
Ring! Ring! Ring! The bell rang for everyone to go to their homerooms. Ms. Lannen, my history teacher, is also my homeroom teacher too. I sat down, wanting to look over last night's biology assignment. Ms. Lannen's outfit looked quite different today. Her brown curly hair was down to her shoulders, and her red Casmir sweater was on with black slacks and white heels. "You look nice today," I told Ms. Lannen.
"Why, thank you. I decided to get fancied up for today."
"What's today?"
"It's Valentine's Day."
"Oh, I totally forgot about that."
"That's shocking for a teenager."
"Well I've been so busy that I couldn't keep up with the calendar, you know?"
"I understand," She told me while lowering down to my desk, "I'm wondering if you can tutor Sean Adams with history. I know you're busy as a bee, but I'm just wondering, and I saw your name on the sign up list for being a tutor, and I'm just wondering."
"Oh, sure, I know you want your class to be intelligent so they can pass the exams in a few weeks."
"Thank you, I'll have you talk with him in class today."
"Okay, bye." I just remembered how I thought of him the other day, which is kind of odd, in a weird sense. Classes went by faster than I've expected. Fourth hour came, and I have to talk to Sean. Even though it's Valentine's Day, I know I won't get anything.
"Okay, class, get started with the bell ringer, and we'll start reading chapter fourteen about the civil war. Um, Lily, you can if you want to." She cued me to go over to Sean. I walked awkwardly to his desk, and finally calmed down.
"Um, hi, Ms. Lannen wants me to tutor you for history and biology. I know you signed up on the sheet, so we can meet up during study hall if you'd like." I looked into his green eyes and pale skin, with dark brown hair that's down to his ear.
"Okay, see you then." He smiled and nod to me.
"Bring your textbook and notebook too, you'll need to take notes."
"Of course, I know. Bye."

Lunch finally came after fourth hour, and I was nearly starving. Sarah met me at our usual table, and I told her what is happening.
"Are you serious, you have to tutor Sean Adams?!"
"Yeah, so what's wrong with that?"
"Nothing, it's just that he's hotter than a flame!"
"And when did you start crushing on guys?"
"Seventh grade, remember Max?"
"Oh, I see, or I remember, now."
"And you haven't liked any guy, not that I know of." She shyly said.
"Yeah, I know, and it wastes my time."
"But you need love to survive."
"Survive? Ha, you're over dramatic." I saw Sean walk towards our table, and I acted shy, like usual.
"Hey ladies, how are you doing?" He asked.
"Good, just talking."
"Ah I see, and who is this girl?" He asked me.
"Uh, this is Sarah. Sarah, this is Sean."
"'Nice to meet you, she just told me about her tutoring you." Sarah told him.
"Yeah, it's going to be fun." He told her.
"Yeah, well we better get going Sarah, I mean; he needs to learn after all." I commented.
"Oh yeah, sure, of course, I'll talk to you later, Sean, and uh-"
"Sarah, just be quiet for once," I whispered in her ear quickly. Sean and I walked to the small room that's used for homeroom for seniors. It had black and white checkered tile, and two wooden desks.
"So, get your textbook out to chapter fourteen."
"But we read it in class."
"Well, we're reading it again, to refresh our memories."
"Ours, you mean mine."
"Okay, um, well I'll start reading. When the North disagreed with the South about slavery…" After ten minutes of reading, we finally stopped and reviewed. He looked at me like the way he did to Maddie a few months ago, and I tried not to fall for it.
"Can you take your glasses off for me?"
"Why?"
"I want to see what you look like without them."
"No, you have to read."
"Come on; have some fun for once, please?"
"No, reading about the civil war is fun, and getting fired from tutoring isn't if you don't read."
"Wow, harsh."
"Look at your homework for tonight. Question one, what is the Gettysburg address?"
"Well its," He tried to answer.
"Write it down. Don't make it more difficult for me, please." He chuckled for a little bit.
"Why are you like this?"
"Like what?"
"Personality wise, you have so much potential being like us."
"I don't want to be like you, and you have a lot of potential being like me." I told him.
"Being like you? Not in a million years."
"Are you finished?"
"Yep, I think I answered it correctly and used one of the vocabulary words."
"Good job," I told him while looking over his paper. "I guess I'll see you tomorrow then." The bell already rang a minute ago.
"This is going to be fun, see you in class."
"Okay, bye."


"So what happened? Did he hit on you?" Sarah asked me at my house. She came over after school so we can study for the history exam.
"We read chapter fourteen because I know he didn't read it in class today. We did question one of the worksheet, and that's it."
"And what else?"
"Nothing," I lied.
"Nothing, really."
"Really."

The morning came and I went to my locker that's crammed with books about the civil war for tutoring. Sarah came by me discussing about the new art club she's going to go to. She's really talented and drew murals in her mom's home. Her parents just divorced six months ago. She had her green plain t-shirt with khaki pants. Her short dirty blond hair's messed up from her baby brother pulling it.
"Sure, but don't make sure this art club won't interfere our movie nights."
"Don't worry, Lily, we still have our movie nights." After the conversation, I headed to homeroom. I looked over history notes and decided what I'm going to help with. Later in study hall, I realized he's improving.
"Who was one of the generals in the civil war?"
"McClellan."
"Good," I told him. Finally there is progress….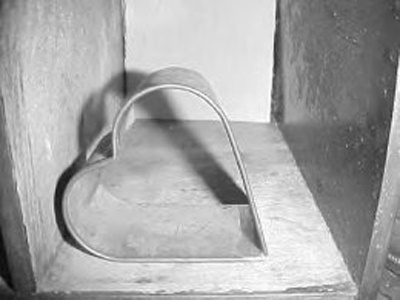 © Liana D., Somers, CT