Nothing Left
March 26, 2011
Its the one minute I always feared. He walked up to me with worried eyes and I

could see tears forming. He had been thinking hard about this. I could see

his worry lines. I wished this would never come. I had been hoping it wouldn't come.

"Can we talk?" he murmured silently and in that same second I could feel my tear ducts

forming water bodies along my waterline. I tried to prevent it but his eyes were

captivating and it was impossible for me to imagine myself without the other half. I heard

a silent crack as he said "I can't do this. I'm sorry." But, I knew he wasn't. He was

already gone. As swift as the wind. As bright as the sun. And as cruel to my heart as a

knife cutting your finger. I couldn't take the hurt any longer. I fell to the ground and

started balling. All in that same second, I went from worried to feeling the poison set into

our, already gone, relationship. I fought to keep our relationship as long as we could. I

remembered all we wanted. All we had planned. All the phone calls. All the hugs. All

kisses. All the 'I love you' messages. He fought away my fears. He held me through

every moment of terror and tragedy. And now he isn't here to get me though this terror.

This is the tragedy he couldn't be there for. I feared this moment all day and all week. I

couldn't believe it actually happened for real. In one minute, I went from bad to worse to

terrible. I will never forget my first love. For he is the one I planned to spend the rest of

my days with. When he walked away, he left a slim, silver wedding band behind. He

also left a broken heart. It was over in 10 seconds. In the next 20 seconds, I

remembered all we had. And for the remains of that minute, I realized he's gone for

good. Nothing left to mend my already broken heart.

Nobody to left to love. No love left.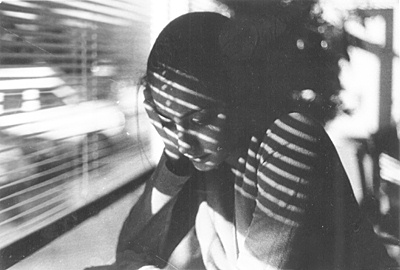 © John O., New City, NY