He Distracts Me...Pretty Good
April 5, 2011
"Today we will be learning how to prove one triangle is congruent to another." Ms. Walters explained. Eh, nobody cares. Triangles are pointless. I thought. Now let me think of something that's not pointless… like Troy's tan skin with dark chocolate eyes. His six pack shows through his shirt, and his muscles bring the strong side of him. Troy had this hideous voice back when he had no friends. Now he is popular. His voice is deep, and can soothe any girl's heart. His dark brown hair brings out the opaque in his eyes. Troy is the calmest guy… I could hug him and feel on cloud nine. Feeling his muscles and the calmness in him makes my day whenever I see him.

The beauty in him is impeccable- like the Greek Gods created a male version of Aphrodite. Although he can be stubborn and rude, he has this sensitivity no other guy has. Troy will come to you and let you cry on his shoulder while he whispers in your ear something so … unbelievable. Troy is known to be one of the greatest friends when the world collapsed on you.

He has his flaws, but he has his perfections. Did I mention when I hold his hand while we dance, I feel safe. His built, huge fingers wrap around mind and it feels as though something in us has intertwined. Maybe some part of us has intertwined into something we can't explain yet. I don't know… Maybe if we do intertwine, I can almost feel the way his love comes in me. What if this happens? I hope it does. Or maybe we might actually-

-Grace?" Ms. Walter looks down at me from my desk. "Can you please explain to the class what the theorem Angle-Side-Angle is?"

Cr*p. I'm back to reality.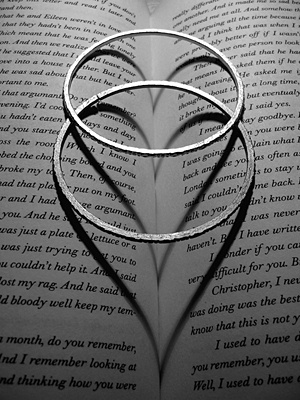 © Julia K., Old Tappan, NJ