Tutored to be Loved Chapter 11: For the Best
April 7, 2011
Now that my pregnancy is carrying along, my diet has been changing. I prefer eggs with Soy milk each morning, and I am persistent with a lot. After school, I head straight to my bedroom with books about how to be a mother and eat chips. I need to tutor myself in order to be the best mother I can be. Sean has been so busy with his performances with his band, it's like he isn't focusing on me- the one he loves. At least he said he loves me. My phone rang. Paranoid, I picked it up hoping it was Sean.
"Hello?" I answered quickly.
"So I heard you're pregnant, sl*t." The female voice said. It sounded so familiar- only two people would call me that in my face: Mandy or Sarah. It must be Mandy.
"What do you want, Mandy?" I asked her.
"Just because you are having Sean's baby- or if it's Sean's baby- doesn't mean that you two will stay together. I will get him back." Her voice was sharp. I could not respond to her. My hands were shaking to what she said in those few seconds. Sean is the father. I know that. It's a fact. He promised me- we promised each other that we would be parenting this child together, forever.
I decided to drive off to church. I hadn't been there since the beginning of the year. I felt disconnected from God. I needed to be closer. Most importantly, I needed his forgiveness. I called up my priest, Father Dionysus to schedule an immediate appointment. I left my house immediately and drove off to my church. Being Orthodox, this occurrence is shameful and more disappointing than how non-Orthodox Christians see this.
"Hello, Father." I kissed his hand and took a seat across his desk first to discuss this matter.
"Hello, Lily. I have not seen you in certainly a long time."
"I know, Father. I apologize." I looked at him in a sincere way.
"What would you like to discuss?"
I took a deep breath. "I am delivering a child." He looked at me calm. I was surprised. I thought he would yell at me. He nodded me to continue. "I know my mother delivered me when she was around my age, and it was very sinful. This is very sinful. I have so much guilt put on me lately. "

"Will you be keeping this child?"

"Yes, sir. I would finish school during my pregnancy and start working immediately. I would pay a daycare to take care of her, and would go to school once she starts preschool. Trust me; I watched those pregnancy shows on television." I gave a little laugh. So did him.

"Does the father of this child know?"

"Yes, the father of my child knows."


"How many months are you into this pregnancy?"

"I am only a few weeks. I have been researching daily on what to buy, what I need, and everything. Sean, my boyfriend, will start working once his music career starts to slow down, hopefully. My mom has been disappointed in me, but she understands. What I most definitely want for my child is for him or her to be religious and baptized as Greek Orthodox."

"Okay, Lily." Father Dionysus stated. "Let us enter the church to receive confession."

"How is my favorite girl in the world?" Sean asked then kissed me.

"I'm already. I received confession a few days ago."

"You did?" He was surprised.

"Yeah…And I'd like our child to be baptized in the Greek Orthodox Church. Is that okay?"

"…I guess that is okay. I never really knew you were religious."

"Well, I was thinking about everything and how Un-Orthodox I've been, and I want our baby to be sheltered into a community that is faithful and will have innocence. "

"Aren't babies already innocent?" He asked obnoxiously. I punched him in the arm.

"Yes, but in the Greek Orthodox church I feel as if this child will be better."

"Whatever makes you happiest." He wrapped his arms around me.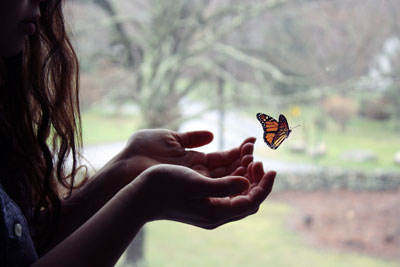 © Sandy H., Woodbridge, CT