Tutored to be Loved Chapter 16: A Year After The Reunion
May 2, 2011
"I may pronounce you Mrs. And Mr. Henry Jacobs." Henry kissed me and it felt like the first night he took me to his penthouse. We walked down the aisle and I beamed. I never felt so glorious since Christiana was born. She is now thirteen and in the eighth grade. It's amazing how much time has gone by. Henry and I went on several dates since the reunion and he became my boyfriend, then my fiancé, and now he is my husband.

What I realized that life certainly throws curveballs. I never expected to get seduced and had my first time with some jerk in high school, and then believe that some guy who cheated on me was my love and we would be happy together. In all honesty, I am grateful what God has given me. He gave me a beautiful daughter, a home, and Henry. My mother is now living by herself and still works to keep herself sustained. Henry is adopting Christiana. I did not put Sean's name on Christian's birth certificate, so Henry is allowed to be Christiana's father. After all these mishaps in my lifetime, I learned from Arthur Miller. He quoted: "Maybe all one can do is hoping to end up with the right regrets."

I may not wanted a child at sixteen, or even be an English teacher so many years ago, but I learned that this is what God wanted me to do. I'm following the path he wants me to take. And so should you.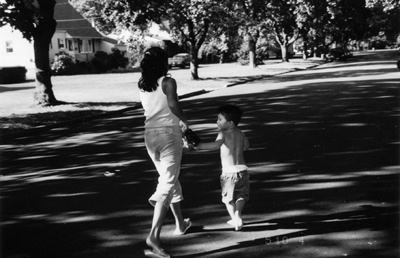 © Angelica M., Pequannock, NJ