Because It Happens
July 20, 2011
Do you know what it's like to fall in love with someone, without really knowing them at all? You pick a person you admire from a sea full of similar fish. Maybe for his looks, perhaps (hopefully) his persona. You might've heard a good thing or two about him. He seems sweet.

You start to read more into his every gestures. He looks sideways. Is it at you? Making more out of it than what's really there. Gradually he becomes the one you imagine holding your hand as you walk alongside the ocean, salty water gently sipping the sand off your feet. It's his face you picture after you've watched a scary movie and crave comfort in the form of something other than chamomile tea.

For months, you imagine. Memories and facts blur together like sidewalk chalk after another rainy day.

What's real? You have to wonder. When you meet him again, will your illusions shatter like the crystal teardrops they were, suspended in the dream of summer for so long before they crashed upon the all-too-real floor?

Ideally, your visions will prove themselves true and he'll love you like you've dreamed of and deserve. He'll be just what you thought he was, nothing less- maybe even more.

But what happens if you're wrong?

If you illusion is just that- no more than smoke and mirrors?

What then?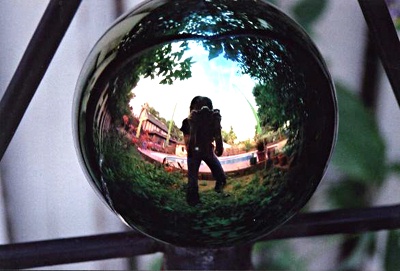 © Alexandra T., Chelsea, MI