This Is
August 9, 2011
This is not the story of a beautiful girl and a handsome boy. It's not even the story of an average girl or an average boy.

This is not the story of an insecure girl, either. It's not about pain and comfort and heartbreak. It's not about moving past one boyfriend by confiding in someone else. It's not about a girl depending on another boy to help her through a difficult time.

This is not the story of a boy desperate for affection. It's not about the angel-in-human-form who descends from heaven to give him the unconditional love he needs so very badly.

This is not the story of high school sweethearts. It's not about proms, or homecomings. It's not about soulmates. It's definitely not about teenage pregnancies.

This is not the story of dreams. It's not about looking into the other person's eyes and somehow suddenly knowing they are perfect for you. It's not about the whole world stopping when you kiss, or even about sitting out at night under the stars, or watching the sunset together.

This is a story about two people with two different - yes, different - lives, not entirely sure why they are together. They fight - they bicker - they disagree. They stop talking, sending glares at each other across the living room, over the tops of books and laptop screens. They struggle with little white envelopes containing little white papers with not-so-little black numbers printed on them. They clash with family and friends, overlapping commitments, competing interests. They rarely hold hands in public, and even in the privacy of their home, physical affection isn't always necessary - or wanted. They find fault with each other, vocally - and with themselves, internally. She doesn't watch sports; he doesn't follow politics. They live in a cookie-cutter apartment in a cookie-cutter building in a cookie-cutter town, and they both hate it.

Why are they still there?

Because in the in-between - the little moments snatched between bill payments and reunions, grocery shopping and dinner parties - they talk for hours. Because in the small spaces they snatch amidst the hustle and bustle of life - he makes her laugh; she makes him smile. Because they have history - she knows him too well, faults and all, to be with anyone else. And all her secret quirks are no secrets at all, not for him. Because he can explain football to her, give her the experience he has when watching it, and it's not tampered by anyone else's favorite teams or players or biases. Because she can explain the political system, and laugh as it goes over his head completely, and try again. And again. Until he can decide for himself who and what he stands for – and she smiles, because their stances aren't far apart in the slightest. Because they both want more, but aren't willing to sacrifice the little that they have with each other to reach the heights of their so-called American Dream. Because they don't know what tomorrow will bring, and it's better to have someone you know by your side when you're facing the terrors to come - better the evil you know than the one you don't. If you can really call it evil, anyway. Comparatively speaking.

They're together because they don't know how else to be - they don't want to know how else to be. And because the violent fights just make the not-so-violent affection so much more worth treasuring.

This isn't a story about romance.

This is a story about life - more importantly, about love.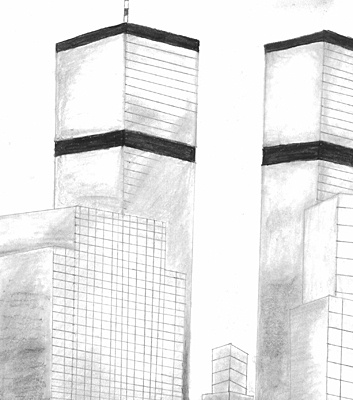 © Krisa S., Omar, WV