Love Letter
August 19, 2011
Dear, ____

There are so many things, that I will never get the chance to say to you. I believe you will never love me the way I want you to. I will never get the opportunity to tell you
how I love your laugh, and how when I hear it my day gets better. Yes, I know that sounds cheesy, and bland, but I don't know how else to express it. Your eyes captivate me, and I could stare at them for hours but I will never tell you. Darling, I will never say that your in my every thought, not a day goes by when you don't flit in and out of my mind. I will never have the courage to tell you that from the moment I saw you, I knew I would fall in love with you. And I can't admit to myself that yes, I love you now.
With every day that goes by, I will myself to let you go. I know deep down, that I will never get over you. You are always, and forever, my first love. What I feel for you is deeper, more honest, than anything I've ever felt in my life. So my love, I care for you more then I do myself. I will go through ever day, pretending to be okay because I don't want you to be anything but happy. Because when you're happy, the world is bright. I was willing to change everything and anything about my self to be your Cinderella. Only later did I realize that if you really loved me, I would be perfect the way I was. I hope someday, you'll think I'm perfect, that is how I see you.
I wonder if I will ever tell you about the butterflies that fill me whenever you're near. I can only imagine telling you the gitters I get when I talk to you, or how when you look me at me, its like the world disappears. You're so handsome that when I see you, you take my breath away.
Maybe one day I will tell you more of everything I will never say to you.

Until then, my love.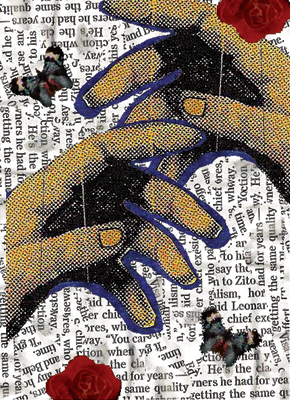 © Christine S., Arlington, VA