Minimum Wage
November 27, 2011
How do you define love in an open relationship? Not enough. It is never enough, but who am I to complain? I'm just a pessimist. I always thought I was a narcissist, too, until I loved you.
I wish this was one of those love stories where I could say, "He chose me out of all the other girls" or, "I don't know how, but things just worked out."

They didn't.

You were always such a natural leader, just born that way. Born to be in charge, born to make the rules.

You held my hand, you hugged me when we parted, you spent some time with me on the weekends.
It wasn't enough. I wanted you to squeeze my hand, to kiss me sweetly when you dropped me off, and spend all your time with me.

Your fingers wrapped around mine always reminded me of a cold blanket in the middle of December; you know you need the blanket, but wrapping it around yourself only makes you colder. How then, did it feel like that, when your hands are always so warm?

So warm, but always so loose on my own.

It was snowing when I spoke eloquently to you for the first time. You were opening my door for me after you took me to a movie. I stopped the door from opening and looked in your stunned eyes.

"What's wrong?" You asked.

Deep breath. The air from my lungs made wispy white clouds of heat in the cold, windy air. "There's something I need to say."

You shifted uncomfortable on your feet, but you waited.

So I told you. I told you how wrong it felt being with someone who talks to me like I'm one of the guys, or looks at me like I'm a silly child, starting to get on everyone's nerves. I told you how jealous I was of my friends, who's boyfriends became the center of their lives, of their happiness.

I also told you how much I cared about you. How seeing your face makes mine flush red, something you never noticed. But how it kills me, that I can't run to you full speed and wrap myself in your arms, because I'm scared of what you'll think.

I can't call you crying, I can't call you at all. I can't tell you the infuriating conversation I had with my parents at the dinner table just last night. You don't care. I can't explain why I am the way I am.

You open your mouth to speak, but I'm not finished. I'm making the rules right now. There's one last thing I need to say.

"You're giving me minimum wage, and I deserve a raise." I wasn't sure if you'd understand my metaphor, my silly way of speaking my mind, of summing it all up.

My words were slurred, rushed, and practiced. But even you could understand what I was saying.

I pause, in the middle of my speech, and wait for you to say something. Your face has hardened.

You make the rules.

I shouldn't have complained, I shouldn't have asked for a raise. I wanted to change the rules, but I wanted to be your partner, not just a part time employee.

I knew better than to ask for more, but it killed me being this close, but oh, so so far away. In the end, I learned it would have been better to accept the pay I was getting,

because now.. I'm unemployed.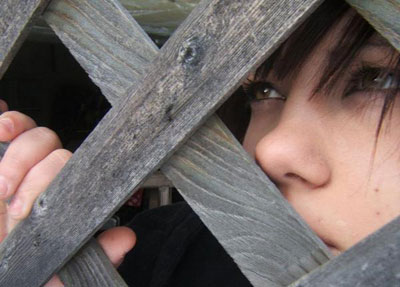 © Krystal B., Bloomingdale, IL