When It Pains, It Rours
January 16, 2012
This is a story with many ironies and it involves a boy and a girl. People who are not fond of romantic plots should probably stay til the end of the story, because in fact, this is not a love story. It is a story about love.

It all began with the greatest irony of all.
The first time we met was not a clear blue. It was raining cats and dogs. The streets were empty while shops and restaurants were filled with ill-equipped pedestrians. I opened my umbrella and rushed my way home. My chin jutted, eyes closed, pleased with the fact that I always carried with me an umbrella. One of the reasons was my hatred of the rain. It's not fun when rain water that was contaminated with air pollutants washing down your eyes, your nose, your ears; I mean, I'd love rain if they stayed mainly in the plain, like the ones in Spain. City rains gave you crap.
I swore I saw the stranger coming, but he was too fast, so I ran into him. Okay I lied. I was too busy jutting my head and my eyes were closed, so I did not see the man. I dropped the umbrella and that was when my whole body, from head to toe, soaked with dirty, disgusting, contaminated rainwater. I looked at the man with surprise and tried to protest. He was the only man on the street without an umbrella. And even though he was wearing a hoodie, he did not put up the hood. So he was too, soaking wet. Weirdo. I was about to yell, "Watch where you're going, wanker!" But by the time I opened my mouth, my jaws dropped. The man looked at me with concern, asking gently if I was okay. Oh, his eyes - nothing could shine quite as bright. His breath smelled intensely fresh with a mixture of mint and the rain. "Yeh, I'm fine," I picked up my so-called umbrella, which did not look very much like one after running into the gorgeous stranger. "You sure?" He studied my face. "Yes, yes, I survived," I rolled my eyes and continued walking home. I swore I saw the huge brick on the road, but I was too busy picturing the stranger naked in my head, so I tripped and fell. Falling on the streets on a rainy day was not embarrassing, but having to be carried home because you fell too hard and could not walk, that, was abashing.
I invited him in. We dried ourselves and sat on the couch for hot chocolate. I figured his name was Ryder and he liked my name because his great-grandmother's name was also Sydney. "So you like getting wet, huh?" I mocked Ryder. He took a sip from the cup and looked into my eyes, "You know, there isn't much rainfall in Summer back in Northern California. I really love the rain here," referring to Key West, and put down his cup. "You're not answering my question," I raised one eyebrow. He grinned and looked down at the half empty cup of hot chocolate. His gaze fell back on me and his grin was gone. I tried not to move a single muscle on my face and listened meticulously. "I was told that when humans die, we evaporate into the sky. Our soul, our emotions, our thoughts, our memories condense into clouds. And when the clouds are too heavy, these all fall down as rain," his eyes were no longer bright, they were full of sadness and despair. Ryder looked away immediately to hide his feelings. He stood up and was ready to leave, "I'd better get going now, it's already very late," he paused, "let me know how you're doing with your knee, yeah?"
We kept in touch since then. And that was our first Summer together. An absolute rain-hater fell in love with a rain-lover. Call it irony.

The second Summer I was already convinced that I could not live without him.
We were so deeply in love and enjoyed doing everything together. We would spend our Summer break travelling the world, going on trips and dancing in the rain in Spain. We would hold hands and be the only couple that walked in the rain while everyone's running for shelters and into bars.
I used to think I would never change for anybody, but he changed me. I started to love rain. I did not carry umbrellas as often as I used to anymore. I told him I would walk with him no matter how heavily it was raining. I told him I would not let go of his hand even if it was raining cats and dogs or banknotes or pouring frogs. Summer had become my favorite season, I was obsessed. I joked about naming our future daughter Summer. We would cuddle through the entire 500 Days Of Summer. We would yell "Peeeeenis!" with Summer Finn and recite Tom Hansen's lines because of the many times we had watched it together.

A year later he told me he could not live without me.
He kissed me under the moonlight, promised me he would never give me up and would stay with me to the end of time, until the seas ran dry, until China and Africa met. I hugged him very tightly, taking all of him in, feeling the coldness of his drenched shirt, letting every single drop of rainwater roll down from his soaking hair, to my cheeks, my lips, my chest, then my waist. And if the non-believers say that magic and heaven and bliss did not exist, I could prove them wrong all at once, because I was there for the ten seconds we clasp. "On the scale of one to ten, how much do you love me?" I tested Ryder. "A scale is not large enough to contain my passion for you," he chuckled. I narrowed my eyes as he reached for my hands. "How about this," Ryder held my wrists and held up my hands, "Try catching raindrops." I was confused and asked, "What? That's silly…" He continued, "The ones you catch are how much you love me. Those you miss, are how much I love you." I looked at him in doubt and nodded, "Hmm… I'll try it some time."
When Summer went away, Ryder left, too. It was the end of the third Summer of us being together. He passed away in a car crash on a rainy day. How ironic.

I spent the fourth Summer working, working and working. I traded my emotions for sanity. I kept myself busy to numb my feelings.
I built a shelter in my balcony to prevent sunlight, but mostly was to get rid of the rain. I carried umbrellas when I went out. But sometimes I forgot and I would curse, at no one in particular, just at the goddamned rain. Sometimes I would wake up at midnights because of the loudness of the rain, but then I cried myself to sleep again. Sometimes I would cry my heart out in the rain, but it was cool because nobody noticed. Sometimes I would lose control, but generally I was doing fine.

The following year was not much different from the previous. I was still stuck in the phase and could not move on. It wasn't entirely my problem though, because when people asked how I was doing, their questions still had Ryder in. "Yeh I'm fine," I gave them the kind of smile that could not reach my eyes. "You sure? I'm always here when you need anything," they looked concerned. "Yes, yes, I survived," I comforted them wearily. I used my fifth Summer avoiding necessary conversations that could help me move on, because I honestly did not want to move on. I tried to train myself to be strong enough to enjoy living in the past, but it was not easy because you couldn't really live in the past. Just like that, I became a walking corpse, hauling my decayed soul and my worn out heart through the streets. I still felt anguished when it rained. He evaporated into the sky and his soul, his emotions, his thoughts and memories fell down as agony, washing away my hope, dripping down from my forehead to my cheeks, down my neck to my collarbones, my chest, and soaking my body. Then my eyes started raining, too, as if they were the clouds in the sky, trying so hard to release the pain that was forever engraved in me.

The sixth Summer, I tried to accept the fact that he was not coming back and I kept telling myself that I should start to move on. Most of my friends did not ask about Ryder anymore, instead, they asked if I had any boyfriends. I told them I was technically single, but my heart was taken by someone I could no longer call my own. On weekdays I would write long, emotional articles about him. And when it rained, I would place my ear to the window, eyes closed, carefully listened to the sound, the tempo, the pattern of the rain. Sometimes I heard it whisper, "Sydney. Sydney do you miss me?" Tears started welling in my eyes as I murmured, "Yes, yes I miss you, I miss you, I miss you." On weekends, I would sit on the couch with popcorn and watch 500 Days Of Summer all by myself, but I never made it through the end of the movie. The furthest part I reached was when the narrator said, "This is a story of boy meets girl, but you should know up front, this is not a love story." because after that, I couldn't see past my tears.

When woe was the rain, he was the one who taught me how to dance in it. I loved him too fondly to forget him. The seventh Summer, I was very certain that I would do better if I'd lived in a place that didn't remind me of him. So I decided to move to a place where the rain wouldn't hurt. The morning before I left my apartment for the airport, I switched on the TV and checked the weather forecast. When I saw how the weather was going to be, I was overjoyed. I did not bring along with me the umbrella and headed towards the bus station.
While I was on my way, dark clouds started gathering in the sky, pedestrians speeded up their pace. It started raining.
As the rain got heavier, the street became emptier. I stood in the rain, under the cloud with a silver lining, like a statue. I closed my eyes and let the rain run down my torso beneath my shirt, let the memories of Ryder and I run through my mind. He'd evaporated into the sky and his soul, his emotions, his thoughts and memories fell down as affection, washing away my anxiety, sorrow, despair, kissing my forehead, my cheeks, my neck, collarbones, my chest, and embracing my body. It was pouring love and hope and joy all at once. I yelled, "I love you," at no one in particular, just at the refreshing rain. I grinned, "I miss you." I love you I love you I love you.
And I held out my hands and started catching raindrops.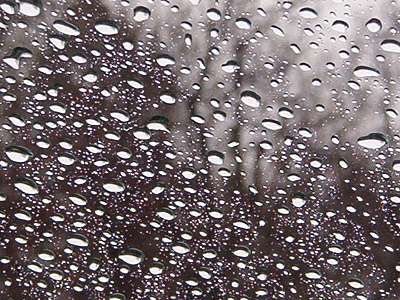 © Terrin C., Humboldt, IA