The Return of Sleeping Beauty
March 6, 2012
The year is 2010 and a couple living in the city of Honolulu, Hawaii who have been trying for years to have a child, finally had a little girl. They named her Briar Rose. Their happiness swept through the city and everyone who knew the couple came to celebrate their joyous day. The couple held a feast of delicious dishes in their home and every guest gave the new baby girl a wish. But one uninvited guest suddenly came in. Everyone started whispering.
"Oh no. She's the one who makes the worst of wishes," one of the women said. "That's why no one invites her."
"Even though I live in the city I was not invited to this miraculous event," the uninvited guest cried. "Well, I have a little speech of my own for this precious child. When she turns sixteen, she shall put the whole city to sleep."
With her speech said, the uninvited guest whisked herself out of the house and into the humid summer evening. The room up rose in whispers.
"What did she mean by that?"
"Why would such a sweet girl have to do such a thing?"
"Is it really true?"
The father of the newborn child stood up and clinked his glass.
"Quiet down everyone," he said. "Now let's not panic. It's not going to frighten us. Let's just enjoy the evening."
Sixteen years later, pretty Briar Rose was all grown up. She loved to walk around her house and garden to enjoy the scenery from the window. The waves crashing to the shore, the children playing in the distance, and the busy highway bustling with people and cars.
It was a dreary day however. Not like most days with the sun shinning and the blue sky with not a cloud in the sky. This particular day was different. It was dreary and her parents were out. As Briar Rose was taking her walk around the house, the sight of her father's study startled her. She peeked in and noticed an old woman staring at her father's computer screen.
"Hello?" she asked.
The woman turned to face her. "Well hello dear," she replied.
Briar Rose winced. There was something about the woman's appearance and voice that she recognized.
"Do I know you?" Briar Rose asked cautiously.
"If you remember sixteen years ago my dear than yes, you know me," the old lady responded.
Briar's cell phone beeped. She quickly texted back and gasped. Her memory suddenly clicked.
"Your-you're the evil one," Briar cried. "I'm sixteen and oh- I have to go."
She began to leave as quickly as she could but the old lady called aafterher.
"Oh Briar Rose, I'm old," she called. "Come and help me with my computer."
Briar Rose hesitated but returned to where the old lady was sitting.
"Look into the computer screen," the old lady continued. "What do you see?"
"I see…" Briar Rose trailed off.
"Yes?" the old woaskedd.
"I see bright colors in a circle," Briar told her. "They are spinning. I'm getting sleepy and…"
Briar couldn't finish her sentence before she collapsed to the floor.
The spell casted sixteen years before finally swept across the city as everyone fell into a deep sleep. The old woman smiled to herself as her job had been accomplished.
Many weeks went by and the city was silent. But in the city of Kailua, Teddy Wilmer, Briar Rose's crush, was concerned. He and Briar Rose usually talked daily and her sudden break made him scared.
"Dad, what's going on?" he asked. "I haven't heard from Briar Rose in weeks!"
"Maybe she lost interest in you," his dad suggested. "Girls can bounce from boy to boy and be in love with one boy one day then find another and be all over him the next day."
"Lost interest in me!?" Teddy exclaimed. "She's been crushing on me since fifth grade."
"Calm down son. It was just a thought," his dad said. "Maybe she…"
"No. Don't tell me anymore," Teddy ordered. "I'm going to find Briar Rose and see what's going on."
He went to his car and drove into the silent Honolulu city. As he drove, he noticed every shop was dark and the cars weren't moving. The city was dead. Teddy drove to Briar Rose's house and knocked on her front door. When no one answered, he pushed the door open gently and walked slowly through the house. Every room, he noticed, was as silent as the highway and the rest of the city.
There was one room though, the study. That's where Briar Rose lay on a mattress in deep sleep. When he passed the room, he noticed her, and walked in. She lay there peacefully so he knelt down and brushed his fingers lightly on her cheek. Then, taking a chance, he moved closer to her face and kissed her lips gently.
He moved away and a few seconds later she opened her eyes.
Suddenly, her phone beeped and she received a text that read, "Where are you?"
"I was in a deep sleep and just woke up" she replied. She then looked up.
"Teddy?" she asked. "What are you doing here?"
"I couldn't stay away from the girl I love," he replied gently.
"Where is everyone?" she asked.
"I don't know. Let's find out," Teddy replied.
They walked out and saw the whole city waking up from the deep sleep and returning to their daily lives. Everything was right again.
Teddy then swept Briar Rose in his arms and carried her to his car. They drove off into the Hawaiian sunset and lived happily ever after.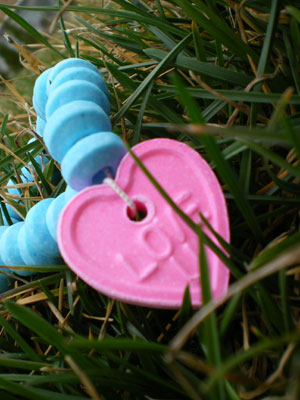 © Jennae P., Kennewick, WA