I Found My Fish
April 5, 2012
"There's plenty of fish in the sea."
That is what everyone keeps telling me. Especially the adults. They all think I'm too young to know what love is, too young to say I'm in love with someone. They try to get me to not believe him when he says he loves me and wants to be with me. Those stupid adults think they know everything. Well they don't. They don't know how I feel when I'm around him. They don't know all the little things he whispers in my ear that fill my stomach with butterflies. They think he's going to break my heart and swim away like all the other fish did in the past. They don't trust that someone could actually truly love someone like me. But they don't understand that this fish is different. When he says he loves me, I can tell he means it. He's not with me for sex. He's not cheating on me. He's not with me just to make himself look good. He's with me because he loves me. So you adults who think you know everything and seem to have the idea in your minds that a seventeen year old girl can't possibly know what love is, think again.
There may be plenty of other fish in the sea, but I found the fish I want and I couldn't be happier.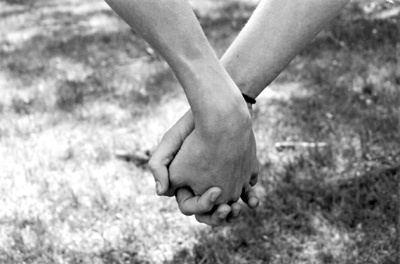 © Alexa T., Pompton Plains, NJ