Fire Burns Chapter 2
April 25, 2012
It was Ash! I recognized his voice as he yelled for me to come back. I kept running down the hall ,and found a place to hide. But why would he follow a freak like me?
"Ashley!" He said panting. "Wait up? Where are you?"
I crouched in my little closed off corner, afraid to say a word. I saw the counselor come down the hall and escort Ash back to the class of torment and hell. Then he came back down the hall looking for me. I didn't dare say a word. I would not come back to this school, ever again. This school was ultimate hell, and I couldn't take it anymore. I crawled out after school, after everyone was gone, and walked out the front doors to find Ash waiting for me.
"Ashley?" He said looking me straight in the eyes. "Are you okay? I can't believe the teacher would do that."
"Well thanks to that teacher I'm never coming back, ever!" I said walking by him. "It's bad enough that my mother is in the hospital and I work my butt off at my mom's house to keep it clean, that damned school has to make more drama!"
Ash grabbed my hand and whipped me around.
"Hey! Ashley I know you're going through hard times. I am to, okay? Moving to a new country isn't exactly easy." He said.
"Well I'm just not going to come back to school ever again. I can't face them, not now. After what happened I can only imagine what they are saying about me." I said looking away from Ash towards the road. "I have to go down to the Hospital to see my mom, if you will excuse me."
"I will go with you." He said. We turned and we walked all the way down the road in complete silence until we got to the hospital.
As I slowly crept up the stairs to get to my mom's room, I saw the nurse's surrounding her room. Terrified something had gone wrong, I ran into the room as fast as I could.
"What's wrong? What happened?" I said my word rushing together. "Is she okay? Will she be alright?"
"She is fine now. Her heart just stopped but its beating again, but because of that she has to stay with us for a few more days. I'm sorry." She said looking genuinely sad.
"Is she awake? Can I see her?" I said "I always see her after school."
"Yes you may. Just be careful. She can't have any stress." The nurse said.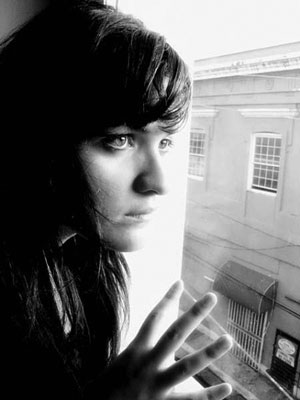 © Eveliz V., Bayamon, Puerto Rico