Thing Are Not As They Seem
May 17, 2012
The story starts off as any other day. I was at school the hours dragging on and on. It never seem to end.
"So class, what is x if the problem is 2x-27=43? Is there anyone who would like to come up here and do the problem?" The teacher said. "No one? Fine then I'll pick someone. Hmmm, Miss. Kyalie come do the problem please."
Did I mention I am very bad at math?
"Yes miss." I said getting out of my chair and going over to the board. "It's simple. The answer is 13."
"No, the answer is 30." Kyle said. The whole class began laughing. I sat back down and drowned out the sound of the teacher until I got nudged by my best friend, who then gave me a sweet smile. The bell cut through the air like a knife cutting through butter.
"Thank god! I can't stand math. It's just so boring." Melea said. "So what are we doing for lunch? Starbucks? Freaky Mikes?"
How about Freaky Mike's? I like their salad." I said walking to the parking lot.
"Yes. Let's go!!!!" Melea said running towards the parking lot, earning stares from our fellow students. Even though she did care how people looked at her, I cared.
"Look at the freak run." Kyle said ask I walked by. The group next to him cracked up laughing.
" I suggest you stop talking about Melea." I said turning toward Kyle.
"Or what freak?" Kyle said his friends staring me down. Before I could respond Miss Nickson interuped.
"What is going on here, Kyle? Hmmm, Better not be starting trouble." Miss Nickson said walking and cutting us apart.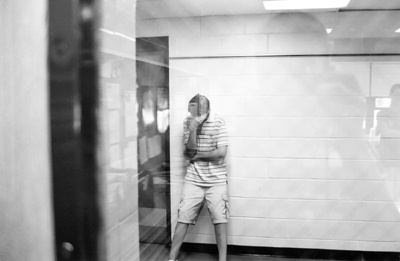 © Kyle W. Pompton Plains, NJ