Elderly Love
September 22, 2012
"Oh boy, today is another day volunteering at the senior center," Chloe Dawson sighed. "Well, at least it's nice to bring smiles to people's faces."
"No Mom, I don't want to read poetry to the elderly," Tyler Sanders moaned.
"Well, it's Saturday and I am not letting you sit around and play video games," his mom said sternly. "You are 17 years old. It's about time you give back to this wonderful Gunnison community. Now, get your butt out of this bed and get dressed."
As Tyler rolled out of bed and headed for the bathroom, he was pissed.
"Reading poetry to the elderly," Tyler mumbled. "Who could enjoy that?"
"So Chloe, are you excited for your weekly reading poetry to the elderly?" Chloe's mom asked.
"I am very excited," Chole chimed. "It's always warms my heart to see the smiles on everyone's faces when I visit."
Two hours later, both Tyler and Chloe arrived at the Gunnison Nursing Home and Assisted Living Facility. As Tyler wandered around the building, all he could think was where am I? No one was around, so he decided to wander into a large room where he saw a girl sitting in the middle of the room, surrounded by a group of elders.
The girl was very pretty. Dark brown hair, and when he looked at her face, he noticed her smooth skin, but didn't want to interrupt her reading.
"Love flows like an easy river. It comes and goes and opens eyes to a whole new world. Let it come, let it go. It's always an open road to happiness," Chloe recited.
Tyler instantly began to clap before anyone else, and everyone turned to look at him.
"Oh, a newcomer," Chloe exclaimed. He then noticed that her eyes were as dark as her hair as they shined up at him.
"Yeah, um, I am here to read some poetry for community service," Tyler said. "My mom got sick of me sitting around playing video games so she sent me here."
The elders cocked their heads at what he said, but Chloe just laughed.
"Well, reading to elders is always a great way to spend the afternoon," Chloe said. "Take a seat. What's your name by the way?"
"I'm Tyler," he said as he sat down.
"Hi. I'm Chloe," she said. She extended her hand to him, and he shook it. He noticed that her hand felt warm and soft in his. He blushed when he realized he'd been holding onto her hand for too long and pulled his hand away.
"Sorry," he mumbled.
"Oh, it's okay," she said. "I don't normally see other students here, so it's nice to have another reader. What poem would you like to read or would you like to make up your own?"
"I really enjoy reading Robert Frost," Tyler said. "I don't suppose you have any of his poems on hand?"
"What poem specifically?" Chloe asked.
"The Road Not Taken," Tyler replied.
She searched the room for a moment and came back to him and handed him a book.
"Here you go," she said.
He cleared his throat. "Hello. My name is Tyler," he said. "I will be reading The Road Not Taken by Robert Frost."
Then he began to read.
"Two roads diverged in a yellow wood, And sorry I could not travel both And be one traveler, long I stood And looked down one as far as I could To where it bent in the undergrowth; Then took the other, as just as fair, And having perhaps the better claim. Because it was grassy and wanted wear, Though as for that the passing there. Had worn them really about the same, And both that morning equally lay In leaves no step had trodden black.Oh, I marked the first for another day! Yet knowing how way leads on to way I doubted if I should ever come back.
I shall be telling this with a sigh. Somewhere ages and ages hence: Two roads diverged in a wood, and I, I took the one less traveled by, And that has made all the difference."
Everyone clapped very loudly when he finished and as Tyler looked around the room at the smiling faces, he couldn't but smile himself.
When he turned to look at Chloe, he saw her beaming face and thought, Wow. This is definitely an amazing thing to do. My mom was right and I am so loving this.
It was three in the afternoon when Tyler and Chloe left the Nursing Home.
"Wow, that was really fun," Tyler told her.
"I'm glad you enjoyed it," Chloe said. "What I've always enjoyed is seeing the happy faces from everyone in that room. They probably don't get many visitors so it's always nice for them to know there is someone who will take the time to come see them. And the smiles on their faces are the best reward you can get."
Tyler reached for her hand. "I agree," he said. "I know this morning I was a real jerk to my mom about this, but the reaction from everyone and seeing one special person made this afternoon so worthwhile."
"I noticed that Rita was certainly looking at you with interest," Chloe said. "She lost her husband last summer. She's been kind of lonely since then."
"Well, Rita is nice, but I don't know what my mom would say about it," Tyler said. He stopped walking and locked his green eyes on her face, looking deeply into her eyes. "The special person is you, Chloe," he whispered. "When I walked into that room and saw you, I knew I'd come to the Nursing Home for a reason."
Chloe blushed. "Well, I don't know what to say. No guy has really been attracted to me. I'm kind of a dork."
"Not to me," Tyler said. "I know this is kind of forward, but I really like you. You've opened my eyes just from this afternoon. Would you do me the honor of going on a date with me?"
"I would love to," Chloe agreed.
"Awesome!" Tyler exclaimed.
He leaned towards her and gently kissed her on the mouth. It was a passionate first kiss.
When they separated, they smiled at each other.
"So, how often do you read at the Senior Center?" Tyler asked.
"Every Saturday," Chloe said. "When is our first date?"
"How about next Saturday when we read poetry at the Senior Center?" Tyler asked.
"Really?" Chloe asked. "You want to go back?"
"You opened my eyes sweetheart," Tyler told her. "I now realize how important community service is and how great it is to bring smiles to people's faces. Whenever you want to go, I am more than happy to go along, if you don't mind."
"Oh love, that's amazing!" Chloe cried. "I would love you to come along!"
"Great. Then next Saturday is our first date at the Senior Center," Tyler said.
"I love you Tyler," Chloe said.
"I love you too Chloe," Tyler told her.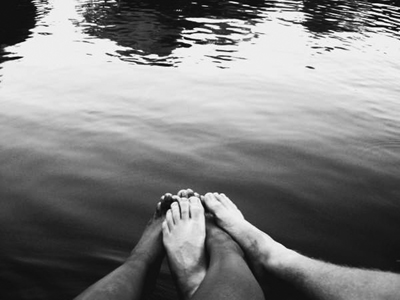 © Michelle W., Ada, MI