She'll Find Love
September 27, 2012
As I sit and look at Autumn, I realize how beautiful she is. Not pretty, pretty is just a physical characteristic. It has no reflection on who the person is. No, Autumn is not pretty, she's beautiful. Her insides are just as gorgeous as her outside. With her brown-reddish hair down to her shoulders, painting a perfect shadow against her pale pasty skin, and her green eyes, and the few remaining but fading freckles on her face left by summer vacation, Autumn may not be classified as super model gorgeous, but she's definitely pretty in my book. And she's soft spoken, but full of ideas. She's careful in her words but they're powerful and meaningful. She never shoots down anyone's ideas, and whenever someone speaks, she remains quiet until they're completely done. She's always smiling, and it's as if she can almost always sense when something is wrong, and won't stop asking until you break down and tell her. She smiles and laughs easily, one of the happiest people I know. She's sweet, and smart, and has an amazing way with words.
As I look at Autumn, writing her story in the middle of English, I think to myself "She's gonna find him. She will find the man who will treat her right, kiss her goodnight, tell her she looks beautiful when her face is make-unless, and will send her flowers and chocolates and take her to prom. She'll find a man who sees how beautiful she is, and will love her the way she deserves, because she is one of the best people I know. Autumn will find love, I'm sure of it.
And as I think of this, I look at my own hands and know that I'm not like Autumn. My body isn't nice and slender, my face doesn't glow, and my hair doesn't fall, it puffs out everywhere. I'm not full of ideas, or outgoing, and sometimes I can't be nice. And I know that, unlike Autumn, I won't find a man who treats women right, because I don't deserve it. I won't find a man who loves me, let alone find love.
But that doesn't matter, because Autumn deserves it and I don't. She will find love and I won't. And there's nothing I can do about that, except sit by the side and watch happiness pass me by, but she will find love.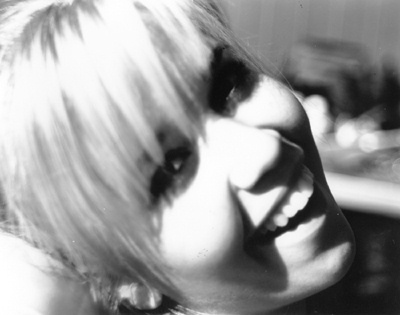 © Samantha H. Great Falls, VA